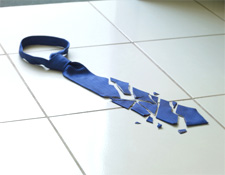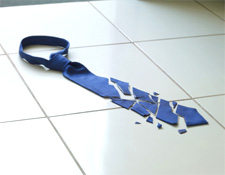 Quitting your job and changing career may seem like a daunting task, but that doesn't mean it is impossible. You want a change, but where do you start? Here are a few ideas to help you make the change:
Don't Settle
It is possible to change careers at any stage of life though, it might take some work. Don't settle for your current career if you do not enjoy it or if it is not what you want to do with your life anymore. No job is perfect all the time, but if you find yourself dreaming about a new job regularly, it could be time for a career change.
Try to cacth yourself if you are feeling resigned about making the change and remind yourself regularly that it is possible. Reading articles about people who have changed careers or done something similar can be good inspirational fuel to remind you of where you want to go next.
Identify Areas of Interest
Start noticing what you are interested in and naturally drawn to. Don't worry initially about whether or not you could turn this interest into a job. It is too easy to write off ideas because you can't imagine how you would get paid for doing it; people get paid for doing all sorts of things including tasting chocolate and swimming! Let your imagination go wild and notice the things you enjoy doing to start with. You can get more practical later!
Get Specific
Start to get honest with yourself about what you are looking for. Although you will want to identify areas that you might want to work in, it is also important to think about what type of work you want to do on a day to day basis and how that will look in reality. For me, it has always been important to work for a cause I believe in, but I realized a few years ago that, that alone wasn't enough. I was fed up with the office politics in a charity I was working for and realized then that I had enough of administrative work. This led me to re-train and change my career to become a Mentor. I am still doing work I believe in, but my day to day experience of my work is much more enjoyable since I got specific about what was not working and where I wanted to go.
Share Your Vision
Sharing your ideas with trusted friends and colleagues can be helpful and they may be able to suggest avenues you have not thought of yourself. However, choose who you share your plans with wisely. Your vision for making a change may be unsettling to some people in your life so make sure you share with people that you know will be supportive and encouraging. It might also be worth hiring a coach to help you with this process.
Research
Libraries are a great place to start your research about changing careers. You can borrow books about changing careers and read up on topics you are interested in. Searching online is also a great way to get clearer about possible avenues and there are forums and chatrooms that coulld provide a place to get support and advice on your journey.
Volunteer
Volunteering is a fantastic and practical way to try out different jobs and make a difference while you're at it. Investigate volunteering opportunities in your area and see if any interest you. Volunteering positions often lead to new opportunities and sometimes even to a paid position.
Work Part-Time
If you can find a way to cut back on expenses and negotiate part time hours (or even full time hours in four days rather than five for example) you may be able to free up some time to pursue a new job, business or take a course.
Freelance
If you have a hobby or a skill that you could offer as a service, freelancing is an excellent way to get started on your career change. Many people start freelancing in their spare time and gradually turn it in to a new career. This lowers the financial risk, allows you time to gain experience and to test the water before making the final leap.
Have you changed your career? What helped you make the move? If you would like to change career, what do you think you need to do to make that happen?
Bio: Jen Smith is a Life Coach and Mentor living in the UK. She has tried many career paths herself and now helps people achieve their goals and dreams. You can find her at www.jenmsmith.com.