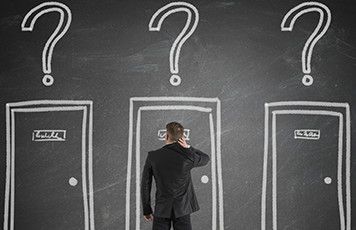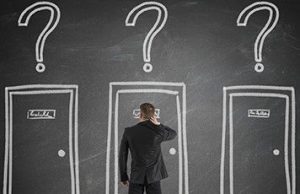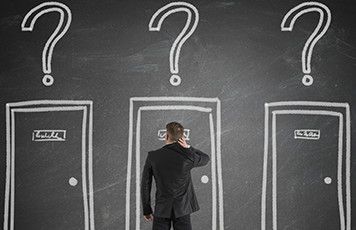 Finding a job when the economy is down is not easy. Finding one in a recession brought on by a global pandemic might seem to be impossible. Yes, the economy is not excellent, and the ongoing uncertainty brought on by COVID-19 only makes it more challenging, but this does mean you should give up your search. Here are five strategies to help you find the right job in a down economy.
The Early Bird Gets the Worm
When the economy is down, you need to stand out from the crowd as there are dozens, if not hundreds of others vying for the same position you have set your sights on. As such, your application needs to stand out. One way to do this is to be smarter, faster, and ultimately better than the competition.
The reality is that finding a job when the economy is not okay is hard. But it is not impossible. The key is to position yourself to get ahead of the competition. This starts by being smarter than everyone else. To do so, you should refine your search criteria, craft a cover letter that works, and even consider crafting your resume based on what the employer is looking for.
Do not inflate your background; instead, highlight the accomplishments that will help you stand out from the pack. Beyond this, establish a scorecard to determine which positions you will apply to and reach out to contacts in your network as they might be aware of jobs coming available. 
Lastly, do not be afraid to think out of the box. Part of getting their first is to find ways to get the attention of potential employers early on. This could mean offering your services as a fractional consultant or being proactive by providing content to help raise your profile in the industry.
It is a Marathon, Not a Sprint
Finding your next job means that you need to have a plan and stick to it. Think of your job hunt as an endurance sport – because it is. Not only do you need to have the financial resources to withstand months between positions, but you also need the resilience to keep moving towards your goal.
This starts by setting aside the time every day to research potential employers and having the discipline to make five to ten calls a week. Working the phones might seem a daunting task, but in the age of COVID, it might be the best way to stand out. Sure, you will probably end up in voice mail, but the persistence to continuing dialing will pay off in the end.
It is Important to Take Breaks
As Americans, we are increasingly defined by our jobs, so being out of work can be a blow to our psyche. This can add to the stress of the situation and stand in your way towards making any progress. 
This is natural, and we all need some time to recharge our batteries. As such, you need to remember that it is essential to take breaks. This could include getting into a regular exercise routine or find one day a week to sleep in late.
If you do not have a hobby, then find one. It could be baking, video games, gardening, or cycling, which is excellent for your mental and physical health, by the way. The time you invest in your hobby will give you the energy you need to keep up your search, and this will pay dividends over time.
Get a Side Hustle
It does not matter if you only work your side hustle for 10 or 15 hours per week. Doing so will help you to earn a little extra money, and this will reduce your stress levels. If you are saying that finding a job in a down economy is more work than finding a job, but having a side hustle along with a hobby will not only help to structure your schedule, and this will ensure that set aside the time needed to conduct your search.
Self-Improvement
Another strategy is to focus on self-improvement by upskilling. You can achieve this by taking the TKI assessment, finishing a degree or a certificate course, or getting professional accreditation. These accomplishments will not only help you stand out on paper but will give you the additional skills needed to make an impact when you get settled into your new role.
Being out of work when the economy is not excellent is never ideal, but there are times when you will find yourself in that situation. Do not panic. Instead, focus on working smart, settling in for the long run, take breaks, getting a side hustle, and improving yourself. Doing so will put you into a position to find the job to help you get back on your feet.