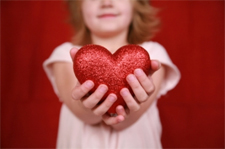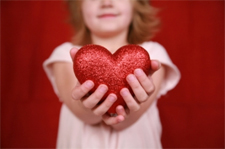 "I'm too old to change."
"It's too late."
"I need to finish (insert your excuse here) first."
"I just have bad luck."
"The timing is off right now."
"Someone has already done it."
"I deserve this."
"Karma's a bitch."
Defeating yourself is lame.  But some people make a hobby of kicking their own ass.  We're not gonna tell you what your internal dialogue should be – but if it's any of the above statements – you need an attitude adjustment.  The tips below should get you on the right track to ending negative internal dialogue.  Don't wait for January 1 – start today!
–Write down your self-talk. Whether it's you wishing your boss dead as he drones on and on about your errors from the past year, or you getting angry at yourself for missing a traffic light – put it on paper.  After a week or so look back at your self-talk. Seeing the words in print can be a real eye-opener.
–Analyze what you've written.  Ask yourself the following about your automatic self-talk: Is it rooted in reality?  Are you projecting?  Anticipating conversations that haven't even happened yet?  Is it positive or negative?  Would you speak to your mom like that?
–Talk to yourself nicely.  You're pretty nice to the people around you, right?  Think of yourself as a plant.  Water yourself, give yourself light and make sure you are nurtured: it's the only way to grow! Negative in-speak is designed to hurt your self-worth – and if you're reading this blog – we know you want a better life at work.  Nice work, killer!  Great Book: Anger (a MUST-own for every cube dweller.) Negative internal dialogue must end!
–Happy thoughts. Heck, even neutral thoughts.  A lot of this is embedded into your subconscious, so reprogramming yourself might not be easy – but if you start today, you'll be that much closer to a new you.  You've been saying this stuff in your head for a long, long time.  Simply start by stopping yourself when it starts.  Kill the ol' mental snowball before it turns into a monster. Great Book: Attitude is Everything Workbook
–Snap! Wear a rubber band around your wrist.  Every time one of those negative thoughts pops up – SNAP!  If your wrist looks like a pepperoni pizza at the end of the week, it's definitely time for a change. Great book: The Power of Positive Thinking
We're realists here at Jobacle.com and we know it's harder than it sounds.  Heck, we kick the crap out of ourselves when we only get 8 Likes for a blog post.  But like you, we're a work in progress.  And we'll keep telling ourselves we're great until we actually are.  😉 Goodbye, negative internal dialogue.