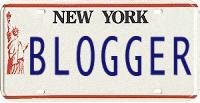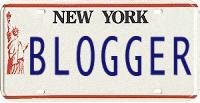 Once upon a time, license plates were used simply for identification purposes. A numeric or alphanumeric code uniquely identified your vehicle within the issuing region's database.
Now I feel like license plates have to tell your whole life story: what team you root for, what county you live in, how you feel about abortion and so on. They've become harder and harder to read as more colors and holograms and logos are added – defeating their entire purpose.
One aspect that I feel has grown in volume are the license plate abbreviations that indicate your profession. We all know about the highly coveted "MD" plates. But aside from getting folks a prime parking spot before tee time, I don't really understand the importance. Maybe in an extreme emergency I can see you flagging down a member of the "emergency services." However, what are the odds that you'll notice the tiny letters on the back of someone's car when you're under duress?
I don't know about your neck of the woods, but in some states, ham radio operators qualify under "emergency services." Hey, you never know if you'll end up like the cast of LOST one day driving along the Long Island Expressway.
The whole point of this post is that I don't understand why people feel the need to announce their profession on a license plate. Please, enlighten me! Is it a public service or all ego?
POWs – I guess you've earned it, but why tell the world?
Chiropractors – Are you going to help my vertebral subluxation at the next red light? I doubt it.
Registered Architect – Unless you're building me a bridge getting me out of this traffic, I could care less about what you do.
Here's the full list of occupational plates in NY. As long as you are licensed and fork over $43, you can tell the whole world what you do for work.
Acupuncturist- ACU
Certified Public Accountant – CPA
Chiropractor – DC or DCH
Dentist – DDS or DMD
Hypnotherapist – HT
Medical Doctor – MD
NYP – New York Press
Optometrist – OD
Pharmacist – RX
Physiotherapist – PT
Podiatrist – DPM
Professional Engineer – PE
Psychologist – PSY
Registered Architect – AR
Registered Nurse – RN
Registered Phisician's Assistant – RPA
Veterinarian – VM
Visiting Nurse – VN
Am I the only one who feels this way? Feel free to speak your mind in the comments section below. In the meantime, I'm going to start a petition to add BLOG on my license plate. You never know when you'll need an emergency posting!