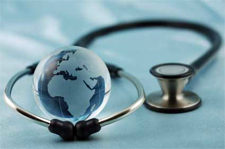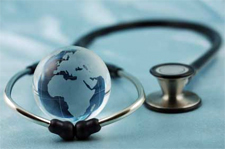 If companies want to draw in the right people like yourself to work for them, they need to understand that people love perks. Aside from the salary that they are to pay you, you want to know you are also being cared for and are properly looked after. Getting quality heath insurance from your employer's benefit plans covers your health and gives you and your family a lot of piece of mind as far as your health is concerned. A group health insurance makes for an excellent idea for employers to lure in potential talent.
Group health insurance plan is a lot cheaper as opposed to a single person health insurance policy since the premium cost is stretched across all of your fellow employees. It also offers plenty of benefits and certainly is the apt decision. Read onwards to find out more of its many benefits.
–    Such health insurance plan can significantly help boost your morale and the morale of your co-workers. It is a simple fact of life that people love benefits and if a firm plans a safe and sound future for the employee, then he or she is bound to feel more driven and motivated.
–    When your co-workers are motivated, the environment of your workplace will be a lot better and hence, they will work optimally with each other and this, in effect, will increase the profits of your firm.
–    A group health insurance plan helps minimize the company's risk and helps in reducing liability as well.
–    Security is, by far, the most essential benefit of group health insurance policies. Knowing that your employer cares about your health, you will be eager to do your best and work harder. Higher management can feel at ease and relaxed also, especially knowing that each and every one of their employees will be taken proper care of should anything unwanted and unexpected is to occur.
–    The terms and conditions of a group health insurance plan will assist you into attracting the right and best talents for your company.
–    The company is certainly over and above the individual. If in case one essential team member gets ill and requires apt medical care, then the group health insurance plan will handle the medical and health care, as well as make certain that the company never suffers.
These are but some of the major benefits of a group health insurance plan. If your employer really does care for you and your coworkers most essential assets – your health – then they should do everything that they can in guaranteeing that your wellbeing is safeguarded and also that your are motivated to accomplish every duty at hand.