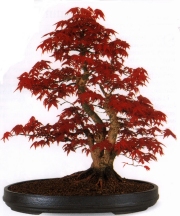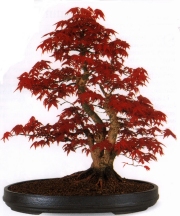 BONSAI: A living plant transferred into a pot or tray that can continue to live semi-permanently.
It is often said that there are four disciplines that must be mastered to successfully grow and care for a bonsai tree: horticultural, technical, artistic and philosophical.  I propose that the elements to perfect your career are really no different.  Here's how:
Ongoing Relationship – Sure there's birth and death, just like there is hiring and firing.  However, the in between is an ongoing process that will always be in a state of flux.  Unlike other things that happen in your life, you must remember that pleasure in your career  will not come from completing work, but rather from the act of making it fruitful and worthwhile.  Just like the bonsai, your job is a "living sculpture."
Nature vs. Nurture – Bonsai growers often develop a deep relationship with their tree.  Not only does this result in a great feeling of tranquility, but since you are in control of many of the elements, you wind up feeling closer to nature.  This results in being cognizant of your surroundings.  This formula also applies to the office. Wind, rain and frost are replaced by attitude, actions and thought.  Nurture the relationship and you will feel more in control of your own career – not to mention – you'll be a whole lot happier.
Many Techniques – You and I might have the same job title but no two jobs are the same. Just like the bonsai, no two are alike and no amount of training will necessarily prepare you.  If you're bonsai appears to be in ill health you will be forced to try different things to bring it back to health: differing amounts of sun, quantities of water and so on.  In fact, it can sometimes take years to figure out what will allow your bonsai to thrive.  Be patient with your career and don't be afraid to try different things to make it work.
Choosing a Plant – Not every tree can become a bonsai.  The same way every job won't translate into happiness, money or even a career.  When picking a tree for bonsai, it is essential to examine the roots, trunk and branches.  I'll save you on the analogies and let you come up with your own.
ROOTS: these should be thick and spread out radially.
TRUNK: Should taper for good balance and you should see "healthy," normal-looking bark.
BRANCHES: The first three branches give the tree it's character.
These three items should be quite evident when researching a future organization or position.   You have to figure out what each means to you and make sure your job has a nice balance of all three.
Repotting – The time varies but somewhere between a few months and a few years, your bonsai will need to be uprooted and into a new pot or tray.  This is no different then you feeling out your career. Maybe you've outgrown your cube.  It's essential to lay your roots at several gigs before you find the right one.
Pruning – Whether you're growing plants, trees or flowers, pruning is key.  It's the process of removing diseased, non-productive, or otherwise unwanted portions from a plant.  Think about that wacky neighbors yard – shrubs are overgrown and the place becomes an eyesore.  You need to regularly maintenance your job on several levels.  Not only should you be evaluating your happiness and overall performance, but you need to make sure you are still living according to priorities that make sense.  Assess your situation regularly, the way you would trim your bonsai.
There are over 125 species of bonsai – and even more species of boss!  I truly hope you find a "good" one.
As always, please share your analogies and tips below.