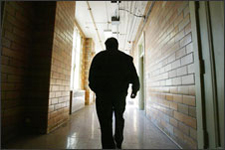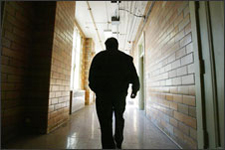 In the parking lot, break room, and bathroom you regularly ignore co-workers whose names you don't know. Heck, you don't even know what department they work for.
Aside from the occasional head nod, you pass these folks by every day without acknowledging them. Why? Probably, like most people, you are scared to talk to strangers. Except these aren't strangers. These are people you share a common bond with. Your checks are signed by the same blowhard. Here are seven reasons to talk to your nameless colleagues.
– People are generally nice. An engaging conversation where you learn something could be right around the corner. You might even make a new friend.
– It passes time. Didn't you learn anything from our inefficiency expert? Flapping your lips will help the clock march on.
– Eliminates awkwardness. There's a good chance you'll eventually have to deal with this person down the road. Today's conversation paves the way for tomorrow.
– More contacts. From janitors to interns, everyone's a potential LinkedIn connection.
– Exude confidence. The person that takes the simple steps of flashing a smile or exchanging pleasantries emanates positive energy.
– Practice rejection. It's fear that often keeps us from being decent human beings. What's the worst that can happen? Your co-workers is curt? Who cares. Be the better person.
– Be approachable. No one wants to be someone who people steer clear of. Allow the lines of communication to be wide open.
There's got to be more then seven reasons. Now it's your turn! Leave advice for your fellow deskmates below!