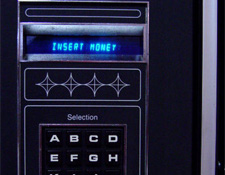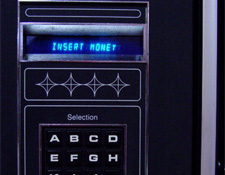 I want you to get a dollar's worth of change and go to your company's vending machine. When you get there, hold out your hand and count to the twelfth item. Start with the first horizontal row and work your way across. When a row is complete, skip down to the one below it. When you identify item #12, drop the change into the slot and watch the salty/sweet goodness drop to the bottom of the machine. Stick your hand into the metal slot and remove the treat. Unwrap and enjoy. Maybe 12 is your lucky number and you are eating one of your favorite treats. Perhaps you're trying something new. Whatever your 75 cents bought, it was a break from the routine.
Habitual days define office life. Predictability provides a safe haven for some – it breeds contempt for others. Breaking the repetitive cycle is easier than people think. Sometimes it's as easy as a trip to the vending machine.
There are a million ways to break up the monotony of a steady office job. Take a moment and go find one.