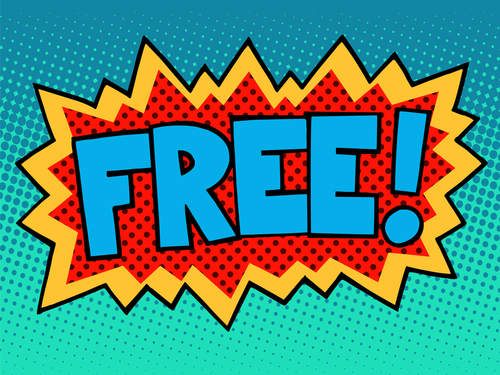 There are a number of situations where people might be asked to work for free, including:
Internships

Volunteer Work

Test Work Before a Job
Sometimes it makes sense to take unpaid work so that what results is volunteer experience for your resume. Other times, when people ask you to work for free, they're just trying to take advantage of you.
So how can you tell the difference? Let's take a look at when it makes sense to work for free, and when you should say "No" to unpaid work.
Work for Free Option: Internships
It almost goes without saying that interns shouldn't expect pay, and companies that offer it are the exception, not the norm.
Regardless of compensation, internship experiences can teach many extremely useful skills, including:
What to expect in a full-time job after graduation

Working with a boss and coworkers, and nuances surrounding office etiquette

Applicable job skills in your chosen industry
The best internships provide an experience that's as close to real life work situations as possible. The worst internships use interns as personal assistants to grab coffee, make copies, and other tasks that don't require a formal education to complete. That's not to say that interns shouldn't expect to do these tasks from time to time, but the tasks shouldn't represent the bulk of their time at their internship.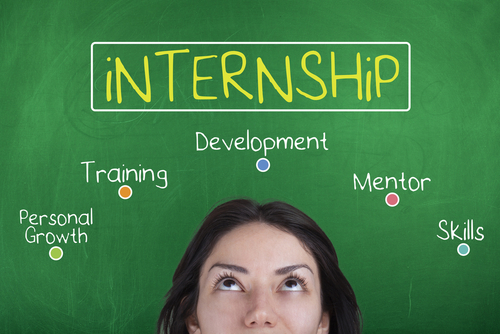 Since internships usually occur over a short period of time, it's a good sign if a company asks interns to complete a project that allows them to research a topic they're interested in and takes into account the knowledge they've gained throughout the experience.
When deciding whether or not to work for free in an internship, consider these red flags:
No clear structure for intern activities

Not eligible for college credit

Bad reviews from previous interns
Similar to internships are apprenticeships. In an apprenticeship situation, an expert trains a novice on everything they know, often for no pay. However, the trade-off in this situation is learning from someone who really knows what they're doing, with the potential for paid work once training is complete. It's important to establish expectations before the apprenticeship starts. Ask these questions:
How long will training take to complete?

What happens after training is complete?

Under what circumstances can I become a paid employee after training?
Unpaid Work: Volunteering
Unless you're volunteering for an unethical cause, doing volunteer work is always a good use of time, from a mental well-being standpoint. As far as career progression is concerned, however, the best volunteer work takes advantage of your skill set and can be used for volunteer experience on a resume to demonstrate that skill set.
You may be most familiar with volunteer opportunities that take place over a day or other short period of time. But as many volunteer organizations are really full-scale businesses, it's likely that they could use your help in one or many areas on a more consistent basis. Take an honest look at your schedule and determine how much time you're free to give to make a difference for the organization, and your resume.
So aim to do volunteer work that helps stakeholders, but also gives you the chance to demonstrate your proficiency in a specific area. Take note of responsibilities and improvements you made while at the organization. And make sure to get testimonials from the people you work with as social proof for what you've accomplished!
Test Work Before a Job
It's understandable that before making a hire, a company may ask you to complete some test work to determine whether you're competent and a good fit. It's likely that they'll ask you to work for free. The question you have to answer for yourself is whether or not it's worth it.
First, consider the length of time it will take to complete the project. Is it one hour? Maybe a few? Consider it an investment in your future. However, if the company is assigning a research topic or plan that takes 10+ hours to complete, they really need to be compensating you for what is essentially becoming a part time job.
Second, consider the purpose of the project. Is it really just to test your abilities, or are they fishing for ideas that could be used whether or not you make the cut? If the company in question is large, you'll likely be able to learn about other people's experience on websites like Glassdoor. Glassdoor aggregates a lot of feedback specifically about the interview process – and if test projects actually led to jobs.
Third, is the company giving you a reasonable amount of time to complete test work? If it's a simple task that takes less than an hour, a few days makes sense. After all, hiring processes take a long enough time even without this input. For a more involved project, however, your potential employer needs to respect your other commitments and work with you to determine a fair deadline. How they handle this process is a great indication of how they'd be as a boss.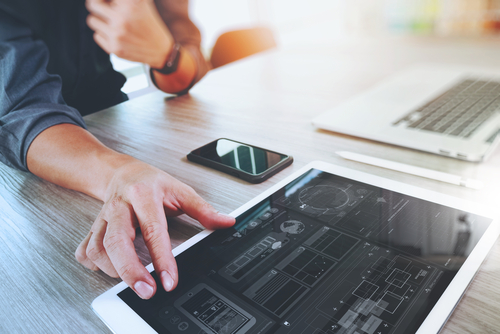 As with the rest of these situations that revolve around unpaid work, if your gut tells you it's not right, it probably isn't. Do some research on the company and ask trusted members of your network what they would do in your situation.
The main benefit of working without pay is the ability to get experience that your resume lacks, to secure a paying job once work has been completed. Putting in a little work now for a better future is a smart bet if you work for an individual or organization with honest and good intentions for you.
Would you work for free? Have you been in a situation before where you took on unpaid work to gain volunteer experience for your resume? We'd love to hear about your situation in the comments!