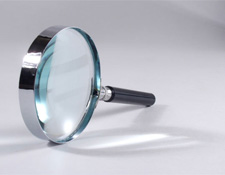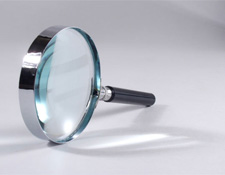 Back when the New York City commute and media grind was doing its best to burn me out, I had no idea what color my parachute was or if I would ever find work happiness.
(I did find work happiness…and then lost it again. THAT story is for another day.)
Like many people, when I was lost on Career Avenue, I sought refuge in a career coach. A family friend agreed to meet me for a pro bono session.
After chatting for about 15 minutes, she made a statement that was so obvious and true, that I'm still mad I didn't see it myself.
She told me that since I hold myself to such a high moral edict, I am constantly let down by the values of others – especially those who are in positions of power.
It's true! Taking orders from someone you don't respect on a professional is difficult. But when you have to question their character too? Yowza.
One mistake I've made, which I have promised myself not to repeat, is that I've taken jobs without knowing anything about the company's leadership. After all, a fish stinks from the head down, so shouldn't we all pay more attention to who is sitting on the top floor?
Not every CEO and company president uses Twitter, but if you're anything like me, it might be worth your time to find out who is in charge and what are they like. Even if transparency isn't the head honcho's specialty, these resources are a great starting point:
Hoovers: Names and titles of top-level execs are available free of charge at tens of thousands of business organizations. If you have deeper pockets and really want to vet the company, you can purchase pay-per-view business reports that reveal more about the company's revenue, management structure and competition. Most reports are around $100.
Spoke: A partially-open network of 60 million business connections, registered users can find out about a business by filtering revenue, number of employees, location and industry keywords. The size of the company is an important consideration before accepting a job; do you want to be an anonymous number or at the center of a "mom n' pop" organization? Each has its pros and cons and it's important to figure out which you prefer.
LinkedIn: Search by business name or find employees and work backwards to piece together the story.
JigSaw: Twenty-one million business contacts with an emphasis on direct-dial phone numbers. I've come across quite a few people who were unaware that they were included into this database. Go search your name and make sure your info is correct or removed. Find cpompanies here.
ZoomInfo: This Web-based service extracts information about people and companies from millions of published resources. You'll need a premium account to find people.
If you feel like getting a bit stalkerish, you can also use these nine ways to search people on the Internet.
This ain't science folks, but knowing more about the people you will work with, especially the ones who will "lead" you, is an important factor when considering accepting a job.