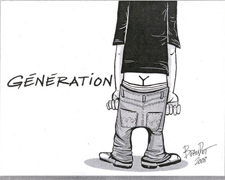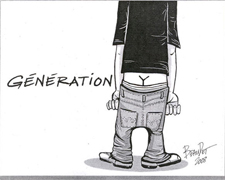 What do government agencies, nonprofits, and unionized entities have in common?
Dinosaurs. (And I mean that affectionately.)
While many career blogs and job-related social networks would have you believe otherwise, there are still many baby boomers in our workforce. Don't let their weaker eyesight and slower response times fool you–these folks are not going anywhere for the foreseeable future. Many of them are still damn good at what they do.
Jobacle recently received the following E-mail:
My organization recently hired a worker fresh out of college. While she performs competent work, her attitude and demeanor have rubbed the majority of staff the wrong way. How do I address the issue? –Don
This isn't the first time I've heard the issue raised. There is a certain swagger Generation Y brings along. In many industries, such as media-driven fields, this know-everything, do-anything confidence helps foster career advancement. However, there are plenty of other industries and companies where these "positive" attributes are not embraced. In fact, they hinder the Gen Y employee from moving ahead within the organization.
If you're a member of Gen Y, your initial reaction is probably, "I wouldn't want to work at a place like that anyway." And that might be true. But the harsh reality of a difficult economy is that you might not have any other options.
Read more of my post at U.S. News and World Report.