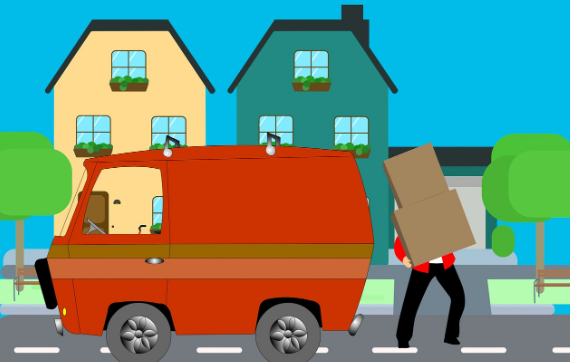 Moving is something that millions of people do every year, and there are many reasons for these moves. One of the most common reasons for people moving is for work. Whether your company is relocating you somewhere else, or you are getting a new job altogether, sometimes moving is a necessity.
While some people simply move across the country, others make the journey to whole other countries like Canada, Australia, and many others. But if you are moving or relocating to another country for a job, it can be an overwhelming process. There is a lot to do and take care of before you begin your new life. But don't worry, we're here to help.
This guide is going to take you through a few steps to take when relocating for a job.
Know the Entry and Work Requirements
Before you move or even consider moving for work, it is a good idea to learn the entry and work requirements for wherever you are headed. Moving across the country is generally easy, but if you go internationally, there can be more roadblocks. And the last thing you want is to forget something and not be able to live or work in your new home.
These requirements may include visas, permits, and a variety of other types of paperwork that will need to be taken care of before you can live and work in an area. If you are curious about the requirements or want some assistance, the internet is your friend. Resources like Express Entry PR can help you learn more. Each country or area is different, so look up all requirements and get them done as soon as possible.
Know Your Costs
Another important step in the process is to know your costs. You want to make sure that you earn and have enough to live comfortably in the country you are moving to. While $50,000 might have been a fine salary where you live now, if you move to somewhere with a higher cost of living in another country, that may no longer be the case.
You need to know not only what your mortgage or rent will be but also costs like gas, groceries, gym memberships, parking, utilities, and others. Take time to come up with a budget that goes over how much you can afford to spend, and ensure the place that you go won't force you to live beyond your means.
Checking out a cost of living comparison tool can help you get a better idea on the average costs, and talking to those who already live in the area you are moving to can be helpful, as well.
Attempt to Build a Network as Quickly as Possible
When you move to a new city across the world, you often lose a lot of your contacts and the network you had. While social media and the internet can help people stay in touch, it might not be the same. As a result, you need to attempt to build up a network in your new city or country as soon as you can.
Thankfully, there are many ways to network in a new city that can be relatively easy and straightforward to do. While you could wait until you actually move before you network, you can actually begin earlier thanks to social media and other digital ways to connect with others in your new home. Getting a network can also be great for meeting new people and finding new hobbies to help make the move a little easier.
We hope that this guide has been able to help you learn the right steps to take when you are relocating for a job.