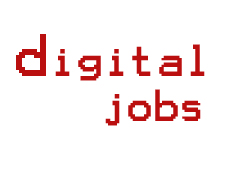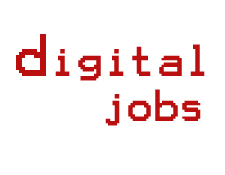 If you are looking for a job, you need to understand that the job market is highly digital now. Indeed, a number of companies have begun using social media as a way to recruit, as well as research potential employees. A survey conducted by MSU indicates that more and more companies look online for information about potential hires.
Someone serious about finding a job in the current market needs to know how to conduct himself or herself online. Drew offers a few things to keep in mind as you search for a job in the digital market:
You Need a Social Media Profile
The very first thing you need to do is establish an online presence. Recruiters will look online to find out if you have social media profile – and the type of expertise you show in your social media interactions.
Create a profile that is consistent across social media networks. You don't need to be online everywhere, but it helps to have Twitter, Facebook and LinkedIn accounts. Also, find out if there is a niche social media network in your career field. This will help you connect with others in your filed who might be able to help you find a job. It will also be one of the first places that a potential employer looks when researching your involvement in the field.
Be sure to include observations on relevant news and happenings in your career field, and use key words related to your desired position. These measures will make your social media profiles searchable by those in charge, while giving you the chance to show your knowledge and competence. Always show professionalism in your posts. Assume everything you post is public (even if you don't think it is), and avoid posting items that cast you in an unprofessional light, and could cause doubt in the mind of a prospective employer.
Don't Neglect Your Network
Remember that your network really is a valuable resource as you search for a job. Your digital network can help you find job openings as well, or introduce you to influential people in your field. Keep in touch with those in your network, and see who else is their networks. Someone you know might have a connection, and you might be introduced through your mutual social networking acquaintances.
Create Relationships with those You Want to Connect With
Social media has made it possible to connect with recruiters and companies directly, without trying to wade through intermediaries and navigate job boards. Social media is about developing relationships, and you can connect with the very people who can help you get a job at the company you want. If you are careful, and your show your abilities through your social media accounts, you will be more likely to impress the right people.
While you don't want to be too obtrusive, you can "Like" the Facebook page of a company you want to work for. Many companies have Twitter accounts, as do key people in those companies. You can follow them to read about job openings, and stay apprised of the situation. You can also make relevant and insightful comments about postings and industry news with the help of the "@" function. You will establish your reputation, and someone in the company might recognize you when you apply for a job. Don't spam a contact, though. Don't blanket him or her with comments and requests for a job. Interact naturally, and build a gradual relationship. Eventually you will be noticed.
Bottom Line
Even if a company doesn't expect you to be a social media guru, recruiters and hiring managers are likely to look online for information about you. Your social media profile and interactions can be essential to helping you get a job, so cultivate your online image carefully.