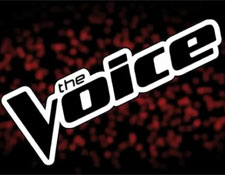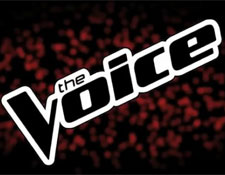 What were you doing last Tuesday night?  Taking a nap?  Working out?  Munching on a burrito?  Well if you're a job seeker you should have been watching The Voice.  Do you find yourself wondering what you are going to do with your brand new online bachelor degree?  Well worry no more because by simply watching The Voice you can learn some quality tips that can help you in your job search.
If you're not familiar with how the show works, here is a quick rundown of the first two rounds.
– four celebrity singer judges
– they sit with their back to the stage
– a singer comes out and sings a little ditty
– if a judge is impressed they can hit a button and turn around
– if only one judge turns around the singer is on their team by default
– if more than one turns then the singer must choose who they would like to join
The rest of the show will operate more like a typical singing competition show, but that hasn't happened yet, so guess what…it doesn't matter.
Surprisingly, the show is very much akin to the application and interview process in most jobs.  Below are a few tips on getting a job as learned from NBC's The Voice.
1. You're Not a Face…You're a Paper
When you first apply somewhere your personality, wit, charm, or whatever else you pride yourself on simply does not matter.  All that matters is whats presented on the resume/application the hiring manager has received.  Because of this, you should focus on gaining and presenting experiences that will be valuable to that specific employer in a way that will catch their eye in the same way that the contestants must sing in a way that will peak the interest of one or more the judges.

2. Reveal Yourself For What You Are…Carefully
If you're lucky enough to get an interview you will soon be meeting the hiring party face to face.  This can be daunting at times because you have no prior experience with the people or their personalities or what they look for in a candidate.  One should approach the interview process prepared to give it everything you have, but also allowing yourself room to adapt and answer questions from the interviewer accordingly.  You may have lots of experience but if you can't "perform" under interview pressure then you won't get your shot.
3. Interview Them Back
On The Voice, the contestants ask questions of the judges that have chosen them in an attempt to decide where they would best fit.  While you won't necessarily have this luxury in your job search, it is very important that you ask questions in your interview as well.  This shows that you are very interested in the position and that you are taking the interview seriously.  It is important to go into every interview with an idea of what you would like to know about the position and the company.  Most interviewers will be impressed with someone who is willing to ask meaningful, thought out questions.
While it probably wouldn't be a great idea to go into an interview singing at the top of your lungs, taking these tips and applying them your search will do nothing but help you as you move forward with what can often be a long, arduous process.