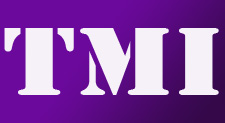 Hint – It's Not "Can I see you in my office?"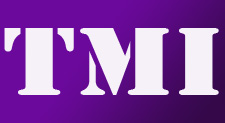 Not that "Can I see you in my office?" coming from the boss ever has a happy ending. You know he's going to tell you how you screwed up, or worse, you're being let go. I'm talking about your co-worker prefacing a statement with, "It's probably TMI, but…" What follows is almost guaranteed to be cringe-worthy. But at least that person might have a clue that what he is about to share might be TMI.
For those of you who don't live by acronyms, TMI means "too much information." I recently wrote a magazine article on setting limits and boundaries with people, especially those who wouldn't know a boundary if they tripped over it. The office TMI-er more than likely has poor boundaries and shares personal information with anyone, regardless of the setting. What makes the situation worse is that most people's workplaces are open and afford little privacy. So, whether you want to listen or not, it's unavoidable.
In a previous post, "The Lost Art of Reading People and Situations," I talked about co-workers who have little or no social skills. But sometimes the folks who are socially-challenged DO realize what might not be appropriate to share – they just might not know how to follow the unwritten rules of business etiquette.
We're all familiar with the usual TMI topics:

* Details about someone's sex life (I'm happy for you if you have one or it's good, but I really don't want to hear it!)
* In the same area – anything about surgeries involving the reproductive systems
* Nonsexual, but yucky, personal info about someone's relationship
* Anything involving body hair
For more examples, check out Urban Dictionary.
So how do you head off a TMI-er at the pass? Sometimes, just saying, "I'm sorry, that's a little TMI for me" works. Some reverse psychology might be in order for the truly clueless. Try topping their story with even more intimate, inappropriate details. Or there's always having a pre-planned signal with a colleague who will call your desk phone on cue so you can say, "Oh, sorry, I have to take that."
I fear, though that TMI will just get worse with all that bad reality TV and talk shows with oversharing.
How do you deal with a chronic TMI-er at the office?
This is a post by Nancy LaFever. You can read more from her at the Centre for Emotional Wellbeing blog.