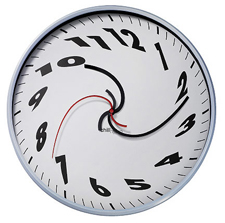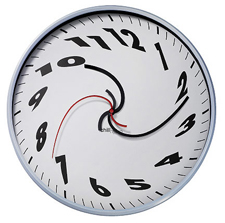 A beautiful day is any day when you learn something new.
Over the weekend I learned about Parkinson's Law. Not as disgustingly evil as the Parkinson's Disease, but pretty darn crappy in its own right.
The risk of having a blog with transparency is that you set yourself up to look like a fool if you mention something that the rest of the world already has knowledge of. Whatever.
Simply put, Parkinson's Law states the following:
"Work expands to fill the time available."
Don't play dumb with me, cube dweller. You know exactly what I'm talking about. Your boss gives you a project with an end date attached. When do you finish? Right at the end date.
Sure, maybe some of you newbies or "team players" will get the project in before the deadline, but think about it – you spent plenty of time dragging your feet. That 60-minute project always turns into the length of time your boss will give you.
I've always proclaimed that the work week could easily be four days a week (or the work day six hours) and no one would miss a beat or lose a dollar. Good 'ol C. Northcote Parkinson (the man behind the law) just strengthened the argument.
Don't confuse P.L. with Student syndrome, a disease that brings procrastination to an art form. Let's say you have 10 days to complete an assignment. You'll wait until the 9th day to truly apply yourself.
A key point here is to remember that your boss's job is to keep you busy. The more employees he/she has – the busier he/she has to keep each of you. Of course, they'll only keep you as busy as necessary to make themselves look busy. Thus, there's no escape from Parkinson and his law!
If you're looking for a swift kick in the ass in order to finish that pending project early, refer back to our entry on self-motivation.