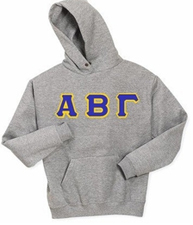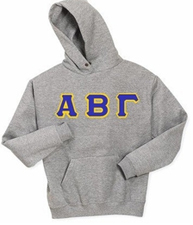 Job hunting isn't easy these days, but it does have an upside: students, as early as middle-school and high-school, are understanding the importance of building up their resumes early on, and pursuing activities that improve their character and can help hone their professional skills before they ever step foot in the office. For college students, being a Greek is an excellent way to build a well-rounded character with an emphasis on working as a team, and understanding how to network to maximize your business contacts. Of course, students should always pursue academic majors and extracurricular activities that they're interested in and have their heart in, but for most, being a Greek is an experience that is both rewarding while in college and a plus for that ol' resume once that diploma is in hand.

Being A Greek Teaches Well-Rounded Skills.
Most Greek organizations require their members to have a certain grade point average, help plan and participate in Greek events throughout the semester, and also engage in community service projects to benefit both the campus and the community. Sure, all of this is a ton of fun, but it also highlights you as a person dedicated to academic success, who enjoys constructive social events, and is also willing to help out their community. What more could a prospective employer ask for?
You Know What Successful Teamwork Looks Like.
As a Greek, you're part of a brotherhood or sisterhood, and that means more than all wearing similar Greek Merchandise. You're working together with your brothers and sisters to plan fun events, develop ideas on growing your organization, and helping each other in campus and community service projects. You know that all members of the team must work together, instead of each member trying to individually "go for the glory". Successful teamwork is an essential business skill, and one you can display to a potential employer on your resume, and backing it up with specific examples from your life as a Greek.
You Know How To Make Constructive Connections.
Most Greeks are very active on campus, being involved in extracurricular activities and athletics, in addition to interacting with their fellow Greeks. Same with their community – many brothers and sisters have worked on community service projects, allowing them to get to know members of their community. You're familiar with meeting and interacting with people, which is a must in the business world. You need to be able to quickly make genuine connections with business contacts, and as a Greek, you're already comfortable with meeting people and getting to know them. Just make sure your potential employer knows it!

This is a guest post by Greek for me. Learn what it means to be a Greek and connect with other Greeks by following Twitter.com/GreekForMe!