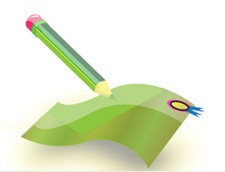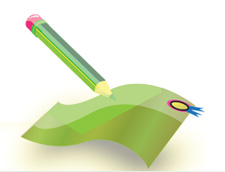 Job Genius helps students create, improve, and publish résumés – and identify job matches via best-fit technology
Veechi Corp. — developers of the "Veechi Classes" Facebook application — today released Job Genius™, the first cloud tool to help college students create a professional résumé with input from invited members of their Facebook circle.
Job Genius guides students through their résumé with directions and suggestions for completion. It automatically transfers relevant information from a student's Facebook profile to the résumé. The student can invite any member of his or her social circle to comment on the résumé, and then accept or ignore any edits. The completed résumé can be downloaded as a PDF file to be printed or posted at job sites.
Many college students have never created a résumé and few are experienced résumé writers, so students often omit information important to employers. With Job Genius' directed suggestions, students include the most relevant information. With social editing, peers and mentors can help make an adequate resume outstanding and with Job Genius' automated formatting, the resulting résumé is professional in every respect.
In addition to creating the resume, Job Genius searches major job sites, presents the student with currently available positions that match his or her background, and allows the student to identify opportunities from within his Facebook group. The National Association of Colleges and Employers projects that hiring for the Class of 2010 will be seven percent (7%) below 2009. Major employers are scaling back on-campus recruiting efforts and college career centers are facing increasing constraints as university budgets are slashed. In this difficult environment, Job Genius produces a better résumé and identifies well-suited opportunities.
"Job Genius was perfect," said Sean McMahon, a student at UC Berkeley. "It automatically filled in part of my résumé, and then reminded me to include some things that I would have forgotten. I invited five friends and one professor to help me with it, and three people did. It turned my résumé information into a great looking PDF file that I can upload to job sites, and it showed me some jobs from those sites."
Human resource professionals and career counselors are also pleased with the performance and functionality of Job Genius. "We're struck by the poor résumé quality of otherwise highly qualified students," said Heather Laing, Manager of College Recruiting for VMware. "Students frequently forget to include very relevant information that only gets noted during an interview, if at all. Many students in the US get passed over due to an inadequate résumé, students who would otherwise earn an interview and possibly a job. Job Genius addresses the core issues that plague student résumés."
Santina Pitcher, Employer Relations Coordinator and Career Counselor at California State University – East Bay, said "Our students are well prepared when they graduate, but typically don't know the best way to market their best skills in this competitive job market. Veechi Job Genius helps a student stand out with a résumé that best highlights their strengths, giving them the competitive edge."
Job Genius is available today at http://www.veechi.com/jobgenius at no cost to students who enroll in 2010.
Veechi Classes, the popular and free Facebook application for college student success, connects directly to Job Genius and is available at http://www.facebook.com/veechi.