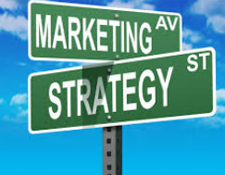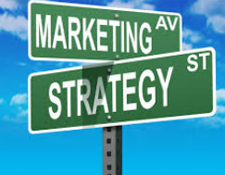 As a do-it-yourself marketer, your life is often spent on the go, networking and building new relationships. You rush from appointment to appointment in your car, leveraging your wares to businesses and communities, sometimes without a chance to sit and breathe for extended periods of time.
An increasing number of small businesses and individuals are turning to a new form of office environment to sell their services.
In short, why not make the office your own marketing tool?
Google Space
It works for Google. If you saw the recent release "The Internship", with Vince Vaughn and Owen Wilson, Google is essentially one gigantic office where you don't even have to leave. Snacks and beverages are provided.  Areas to recharge your batteries can be found, like little nooks where you can lie down and relax. Maybe you can even take a small nap. Why not? It might be a little bit of company time, but Google wants you to be refreshed so you can continue working in an office setting.
All the while, what are you selling? The company whose name appears in the title. You want to sell people on Google and what all it can offer to computer users everywhere.
An office that has fancy surroundings can also attract clients. It projects an image that you believe in fine office furniture and top-of-the-line items for yourself. If you believe in a strong office environment, then your client can rest assured he or she will be treated with the same utmost care.
QR Codes
Another way to integrate contemporary marketing strategies into the layout of your physical space is to think about QR codes. Because QR codes rely on the camera of a smartphone to be scanned, they are inherently only a few apps away from your social media accounts. By the end of next year, most Americans will be the owners of smartphones. It's easy to see then that a random selection of people walking on the street at any given time are sure to be mostly smartphone carriers. As a lesson in the potential of such forms of marketing, here's how you use a QR code gimmick to boost your brand:
-Create a QR code using any number of QR creator apps online.
-Pay an artist to create a massive version of it with black paint on a white canvas.
-Strike an arrangement with the owner of a big building that can be seen for at least a quarter mile in every direction, and hang the huge QR code over the side most visible from street level.
Projecting An Image
Having an office that is top of the line helps to sell not only the business, but the image. A smart marketer may implicitly say to the client "look at these surroundings. I am serious about my work. Would I make this presentation to you anywhere else but an office like this? I want to project an image of power for ourselves and for your company."
Take the Google example and place it in central New York. Maybe you are moving to the Syracuse area to do some advance planning and preparation before a major company moves its headquarters to the city six months down the road.
Create a Healthy Office Environment
You want to project a top-of-the-line image, but if you hire employees you also want them to be happy employees. A company that is generous with their employees create a legion of walking advertisements. Fancy offices have features like desks with ergonomic chairs, designed to make you feel comfortable. The desks may have plenty of drawer and cabinet space for your important items, and there may be enough room on top for personal effects, computer equipment and other items.
A strong office environment will help your clients project their case a lot better. Chairs with rough backs or uncomfortable seats will make you uncomfortable in turn. Plush chairs, shiny wood on the desks, state of the art computer equipment… it is all part of that marketing package.
Office planning is not hard. In New York, companies like roi Office Interiors can plan how your office looks and give you suggestions for what type of furniture you will need. Stay away from clutter. A cluttered office gives off a vibe of disorganization, and that is what you want to avoid when you are selling your product or service.
Once the office is set, then add the extra features. You might have a refrigerator where people store food. There may be one or two microwaves for cooking. Why go out and eat when you can eat at your desk?
You want to design the office so that people stay there and work, but you want to make it friendly enough that they can bring clients in for discussions. First impressions are everything. A strong office setting projects everything to the customer.
So go ahead. "The Internship" may not be doing what was expected at the box office, but there is no reason your box-office numbers can't be high if you follow these guidelines.
A fancy office is a sign of strength. Utilize that strength and watch your new company soar as it markets itself to the community.