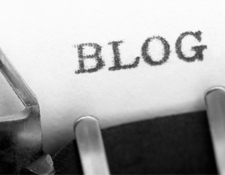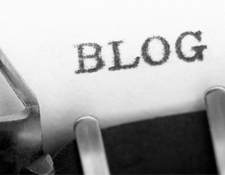 Blog this, blog that. It seems like everyone has a blog these days, and that's not too far off – millions of blogs have been started (and just about as many abandoned) in the last decade. Have you been toying with the idea of starting your own blog? Does the desire to be part of this vast universe of cyber-talking appeal to you?
The good news is you can – there is no quota for blogs. However, there are some things you need to do first before you post that first article, and the very first one is to know the goals of your blog, which can be determined by two very basic questions:
WHAT do you want your blog to be about? Technology? Cooking? Crafts? Childcare? Auto repair? Sports? Fashion? Gardening? Creative writing? Design and décor? Whatever it is, you need to have a basic idea before you invest any money or significant time. Don't start a cooking blog if you also plan to talk about interior design. Start from the beginning saying that your blog is about the home, which covers a broader range of topics.

WHY are you writing a blog? To share your expertise? To help others? To make money? To get that good-inside-feeling that comes with knowing that you have hundreds (or more) followers? A combination of some or all of these? Blogging takes time and dedication. If you don't know why you're doing it, your blog has a greater chance of ending up on the discard pile of dead and abandoned blogs.
Having this figured out before you get things rolling will save you a lot of aggravation in the end. Now that you know what you want to blog about and why, here's what you need to do next.
Do your homework. No matter what topic you've chosen, there's someone already writing about it. Seek out and find blogs that cover subjects similar to what you want to discuss. Subscribe to them and start commenting. Why? You want to build up your reputation with their authors. Keep reading – you'll see why.

If you're serious about blogging to get your name out there as a subject-matter expert and potentially launch a new career, you will get your own website. The free blogging platforms are wonderful for those folks who just want a place to post every so often about stuff in their life. A serious blogger has their own website and full control of what is posted, and moreover, control of the SEO.

Do whatever you can to customize the standard WordPress themes. Those with basic computer skills can probably do this on their own without hiring someone, thanks to the thorough, step-by-step guides provided by WordPress. Change the banner pictures, modify a few colors. It doesn't take much, but it's necessary to make your blog truly your own.

Did you snore through high school English? Good bloggers write well; they understand varying sentence structure and can spell. If you're a genius in your chosen field but can't write well, don't let this hold you back from sharing your knowledge with the world. There are plenty of online classes that can help you turn a better phrase. Sometimes it's hard to translate your thoughts to writing. One great tip that many bloggers use is to read it out loud before you finalize the post. If it sounds clunky out loud it will sound that way to anyone reading it.

Post consistently. This might mean once a week, several times a week or even daily if you're a business blogger posting about the stock market. Determine what works for you and stick with it. As you gain followers, they're going to expect your postings on a fairly regular basis. If you encounter a crisis in your life, just a quick 2-line post that you're going offline for a while will let your readers know that you haven't just abandoned them.

Those other bloggers you've been interacting with? Invite them to guest post on your blog. Obviously, this only works if they know you, which is why it's important to start building relationships as mentioned above.

The flip side to #5 – be a guest poster and tell your site where you've written.

Promote, promote, promote! In a land of 100 million blogs, you need to do a little shouting from the rooftops to get heard. Include your blog address in your email signature; let your Facebook community know when you've just posted something. And if you're on Twitter more than your cell phone, by all means tweet when you've just posted something new.
If you treat blogging as a serious method of communication, you'll soon start to see the reward in terms of increased readers and worthwhile comments coming in. You'll gain recognition as an authority on whatever it is that you're blogging on. From there, you can use this recognition to make real-life connections in that particular field, connections that could very possibly lead you to a brand-new career!