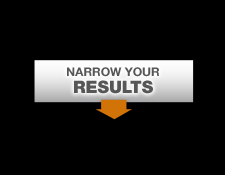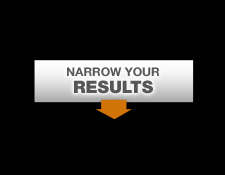 Whether you have recently been laid off or are looking to take your career to the next level, beginning the search for a new job can be an intimidating task. Most companies no longer accept phone calls, unsolicited emails, or office visits for job applicants. In order to find a new position that suits your strengths, you must turn to Internet search engines and company websites. Using a specialized job search dedicated to your industry will make the process more effective and less painful than using a generic job search website.
The Importance of a Specific Search
Most large companies have an impersonal application process that can take up to an hour to complete. After you finish the somewhat unnecessary personality quiz and submit all of your personal information through the online form, the last contact you will ever have with the company is through the automated confirmation email that sits in your inbox. By sitting in front of your computer all day and filling these out, your motivation to find the right job will decrease because you just want to finish the application. According to The San Francisco Chronicle, people who apply for jobs like this suffer a fatigue and loss of energy which is not so much physical as it is a mental dialogue related to rejection and loss of hope.
When you use a career website specific to your industry, instead of a larger Monster or CareerBuilder search, the time spent wading through jobs and companies that don't fit your skillset will be reduced. The mental fatigue that might have hindered your job search before will be greatly lifted.
How Industries Cater to You
Some industries are subsidized more by government grants or big business interests and are always on the lookout for employees. State departments will always be creating mechanical engineering jobs to fix infrastructure in times of crisis and routine maintenance. According to the Bureau of Labor Statistics, hospitals will increase nursing jobs and administrative jobs because there will be a rise in the elderly population in this country soon.
Large corporations are always looking to fill positions with talent fresh from college and experienced experts who will lend their wisdom to maximize profits. If you are skilled in a specific trade or profession try searching these websites to find the best positions.
Utilize Social Media Sites
Sometimes employers forgo the use of job sites altogether and take to Twitter, Facebook, and LinkedIn for recruiting purposes. A local newspaper might announce their latest editorial opening through their Twitter handle or a design agency might showcase their latest ad campaign through Facebook and add a message to it that they need a new graphic artist to help make similar materials.
If you are interested in harnessing the power of alternative energy and supplying the world with renewable resources, you will find more electrical engineering jobs by following leaders and innovators in the industry. You can also get creative with your hunt by following politicians who support the use of wind power and small businesses that carry organic products.
Using a honed and crafted job search can reduce the time you spend unemployed and may alleviate job fatigue and depression. It is important to always make new connections and stay positive while searching for your next career move.