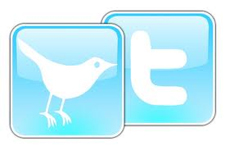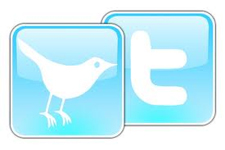 Looking for employment, or trying to change careers? Need a second job, to save for that dream trip? Then search no further than Twitter for job search, the social media site that's proving to be fertile grounds for all types of information, including job leads, interviewing and resume tips, and more. Following the right tweeter can save time and energy, as tweets sent directly to your cell phone can alert you to the job next door, just waiting to be filled, and keep your employment search focused. Some of the best to follow include:
1.) JobsDirectUSA. With over 17,000 tweets, this user keeps followers updated not only on jobs postings nationwide, but also on job-market data and facts, as well as news on the latest knowledge and skills employers want most.
2.) mashablejobs. Over 5,000 people follow this Twitter extension of online social-media, entertainment, and business-job guru Mashable. An excellent way to keep in the loop about these fast-moving jobs while interviewing, traveling, or even working.
3.) JobsWSJ. Here, the Wall Street Journal supplies inside information into the workings of the job market. No specific job postings, but plenty of insight into trends, successful–and not-so-successful–companies to work for or avoid, and job-seeking tips from one of the country's most respected economic journals.
4.) LinkedIn_Jobs. The professional networking website so many job seekers use to stay connected also tweets job opportunities to over 6,000 followers. Dozens of tweets per day for dozens on opportunities.
5.) JFFtweets. For those who anticipate needing extra education to succeed in their job search, Jobs for the Future posts leads and articles about continuing education, reentering school, and public initiatives that help workers get skills and positions.
6.) jobsyellow. Nearly 15,000 tweets, for positions in fields ranging from retail sales to dental hygienists to systems specialists. As its name implies, Jobs Yellow Pages, run by Mike Jobs, supplies job listings nationwide.
7.) JOBS_USA. A great place to start for those seeking advice on the basics of job hunting. Articles cover a variety of fields, as well as general tips for resume writing, interviewing, and searching for employment.
8.) BetterResumes. Better Resume Service of Chicago tweets its tips for resume writing and job hunting. With almost 50,000 followers, the tips are sure to be hot.
9.) JobsCleveland. While NBA stars may not be seeking employment here, lots of people are. JobsCleveland tweets jobs in and around the Cleveland area, in a variety of industries. One of the better city-specific job tweeters, outside of the biggest metropolitan areas like New York City.
10.) DesignJobsLive. Another example of the excellent, yet more specific, job-related Twitter users. Tens of thousands of openings in web, graphic, print design and more have been posted, with updates several times a day.
And that's just the beginning. Twitter users are sending out tweets for jobs in all industries, locations, and even companies, so there's plenty of opportunity to get out there and hunt down the right position for you.
This is a guest post by Drake MacDonald, an educator. He is currently on staff at Online Schools where he researches areas of higher learning, how to pick schools online, and education. In his spare time, he enjoys staying fit, watching football, and spending time in the outdoors.