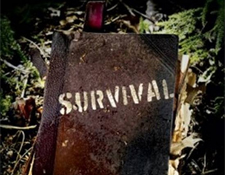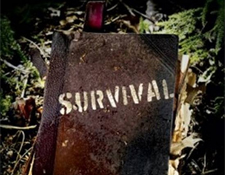 Long before smartphones and automobiles and 1080p flatscreen televisions, there was simply man living in the wild against the elements. As a species, humans have evolved and adapted over the years to the point we now enjoy relative ease and comfort in this world. But occasionally people still find themselves in situations that call on them to summon that primal instinct for survival. Whether it's in the military or facing a natural disaster or finding oneself lost in the wild, survival skills still matter very much. And as long as man inhabits this world, they always will — no matter how far technologically advanced humans become.
But the interesting thing is that modern technology, and in particular mobile apps, can actually help in survival situations. Indeed, a survivor of the Haitian earthquake in 2011 credits, of all things, a mobile application with helping him to stay alive while trapped in rubble. So with that in mind, here are some other mobile apps that often help everyday folks to survive.
SAS Survival Guide – free
As Britain's most elite combat group, the Special Air Service's stock in trade is survival. They have released this field guide in app form to those who would like to always be prepared. For example, the app comes with a sun compass and Morse code signal as well as picture galleries and how-to tutorials about surviving in extreme conditions. The lite version of the app is free but there is a premium version for $6.99.
GoToAID – free
This is an all-in-one survival application that covers literally hundreds of topics and scenarios. Users can search topics from 10 total categories that cover everything from how to administer CPR to how to survive in a tornado emergency. The app also comes with a handy locater tool that allows the user to send his or her GPS coordinates to three separate people. And while the lite version of this app is free, the premium version is $4.99.
Army Survival Guide — $1.99
The U.S. Army has a longstanding tradition of combat and survival, so this "virtual field guide" will most certainly come in handy in a variety of emergency scenarios. The app provides detailed step-by-step info on how to start fires, build shelters, identify edible plants and berries and much more. It provides comprehensive survival tips for most environments including the forest, desert, tropics and sea.
American Heart Association's Pocket First Aid and CPR — $3.99
This app offers a variety of practical bits of info on treating health conditions such as bone breaks, scratches, bites, cuts, bruises, seizures, choking and more. It can even offer assistance for those who are stranded and suffer from chronic illnesses such as diabetes. It also stores the user's medical history and pertinent info, such as blood type, for easy access in case emergency responders need to access it.
Bear Essentials — $6.99
This is the app that the aforementioned survivor of the earthquake in Haiti used to help stay alive. This option comes from Bear Grylls, the host of popular survival show Man vs. Wild. Grylls uses this app to share info gained from a career in the British Special Forces on everything from finding water in the desert to building fires in the snow.
By installing one or more of the above options on a smartphone, anyone should be able to face whatever obstacles Mother Nature hurls their way. Because these apps can and do help to save lives each and every day.