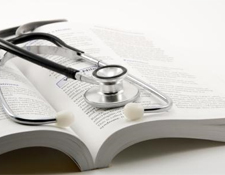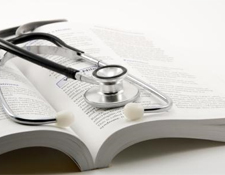 Interested in finding a high paying job that won't require years of school or thousands of dollars of student loan debt? Consider a job in the medical field. The job market in the medical field has remained strong in spite of the current recession, and with many positions requiring only a couple years of school, many health care workers can benefit from a high salary as well as easy access to upward mobility in a few years time. Some of the top careers in the medical field for 2011 include:
Registered Nurse
From basic check-ups to helping with the delivery of newborns, nurses are always in demand. This strong need has given nursing one of the best job outlooks amongst all professions experiencing a growth rate of over 2 percent in 2010 alone with an additional 582,000 new RN positions expected to be filled by 2018. Although nursing requires a 4 year degree, it makes up for the additional education with a higher salary. In 2009, the average salary was $63,750 with RNs in the top 10 percent earning more than $93,000.
Not only does the job market look good for nurses, but there is also a greater chance of upward mobility within the profession. Overtime nurses stand to become unit managers or head nurses, or attain a master's degree to become specialized nurses, which may increase their pay level.
Pharmacy Technician
Pharmacy Technicians aid licensed Pharmacists prepare prescription medications, and the profession has one of the highest expected job growths. Due to aging baby boomers and the increase in prescription drug coverage, pharmacy technician positions are expected to rise 31 percent with nearly 426,000 positions being filled by 2018.
Only a 2 year associate's degree or certification through a private organization is required to become a pharmacy technician which means little to no student loan debt. With an average salary of $35,000 annually, having no student loan debt is a bonus as it often hinders the standard of living those with 4 year degrees in the same salary range.
Radiologic Technologist
Radiologic Technologists administer CT scans, MRIs, mammography's, and ultrasounds. Because of the increasing use of new digital imaging and the aging of the baby boomer generation, the job market for radiologic technologists is expected to grow faster than average at 17 percent by 2018.
Usually only requiring a 2-year associate's degree, the average salary of $57,000 makes paying for the minimal education needed well worth the investment. Not only is the average salary for a radiologic technologist higher than most professions requiring an associates degree, the top 10 percent of radiologic technologists bring in an average of more than $75,000 annually. Upward mobility is also a perk to becoming a radiologic technologist as over time they can become supervisors or department administrators with many becoming radiologic technology instructors or sales reps for imaging equipment manufacturers.