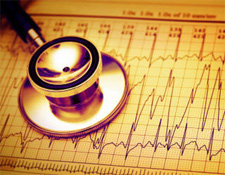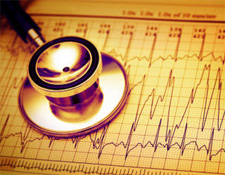 Perhaps your ambitions do not include heading off to college after high school. After all, a bachelor's degree simply isn't for everyone. Or perhaps you have thought about attending college, but it just isn't in the cards for you for one reason or another. But now what do you do to earn a living? Simply put, you need to find a career that will train you on-the-job, but you don't want to this career to entail working at the local hamburger stand. You want a reputable career that you can take pride in. And thankfully, not all good careers require years of further schooling.
You may have wondered about your prospects in the world of healthcare. After all, medicine is becoming more and more advanced every day. Sure, careers in healthcare can be prestigious and offer long-term job security, but not many people have the time, finances, or educational background needed in order to enter medical school. But what you may not know is that there are many entry-level healthcare positions out there! Let's review some of the careers in healthcare offering on-the-job training:
1. Dental Assistants
In general terms, dental assisting is the practice of providing an extra set of hands for the dentist. In this way, dental assistants perform a wide range of duties, including preparing materials and equipment for treatment, maintaining patient records, preparing patients for treatment, and instructing patients regarding oral healthcare skills. Dental assisting may include removing sutures, and applying topical anesthetics and cavity-preventive agents, amongst other duties. Dental assisting may also include laboratory duties, including making casts of teeth and mouths, as well as making temporary crowns.
Office duties include scheduling and confirming appointments, receiving patients, and handling billing duties. And all of this dental assistant training may occur on the job. While many prospective dental assistants have now started attending dental assistant schools and various other dental assisting programs, the employing dentist and fellow dental assistants can, and still, provide all of the dental assistant training needed to become a successful dental assistant while on-the-job. And the prospects in this line of work are more than promising, as there is expected to be a 36 percent growth in employment of dental assistants through 2018.
2. Pharmacy Technicians
Pharmacy technicians assist the pharmacist and help to keep the pharmacy running efficiently. While not permitted to offer up medical advice, duties may include receiving prescription requests, preparing prescriptions, entering patient information, maintaining pharmacy records, coordinating information with insurance companies, handling phone calls, waiting on customers, and more. Importantly, it is often the pharmacy technician's duty to verify that the information on the prescription is complete and accurate. Most pharmacy technicians receive their training informally and on-the-job. There are generally no standard training requirements or certifications for becoming a pharmacy technician, but it is best to have a high school diploma or its equivalent.
3. Physical Therapy Aides
Most employers provide clinical, on-the-job training to new physical therapy aides, and only require a high school education. Physical therapy aides assist physical therapists in providing various treatments to improve patient mobility, relieve pain, prevent injuries, and lessen physical disabilities. Physical therapy aides help to further increase the productivity of sessions. Patients may include a variety of troubled people, including accident victims and individuals with disabling conditions such as lower-back pain, arthritis, bone fractures, and head injuries. Under the direction and supervision of physical therapists, they assist with exercise, instruction, therapeutic massage, balance training, and other activities. The duties of aides also include some clerical tasks.
4. Home Health Aides
Home health aides provide basic care for the elderly, as well as those with disabilities, chronic illnesses, and cognitive impairments. This care can occur in a variety of facilities, including long-term healthcare institutions, hospices, daytime care facilities, and residential homes. And as the first wave of baby boomers continues to age, employment for home health aides will undoubtedly grow. In general terms, home health aides assist with the activities of daily living, including personal hygiene, grooming, cooking, and housekeeping. They also assist their patients psychologically, helping them remain social and engaged in their communities.
Home health aides provide some basic health-related services, including monitoring a patient's overall health and vital signs, changing dressings, giving massages, and administering prescribed exercises and medications. Working under the direct supervision of a medical professional, home health aides keep records of the services performed and of the clients' resultant condition and progress. There are no requirements specific to becoming a home health aide, and they are usually trained on-the-job by registered nurses or other experienced aides regarding all duties and responsibilities.
5. Medical Assistants
Medical assistants perform a variety of minor clinical duties in physicians' offices. These clinical duties may include preparing patients and examination rooms, assisting physicians, taking medical histories and recording vital signs, and explaining treatment procedures to patients. Medical assistants may also collect and prepare laboratory specimens, perform basic laboratory tests, and sterilize medical instruments. As directed by a physician, they may be entrusted with instructing patients regarding medications and special diets, authorizing drug refills, sending prescriptions to pharmacies, drawing blood, taking electrocardiograms, removing sutures, and changing dressings. The need for medical assistants is expected to grow substantially, as employment in this field is expected to expand by 34 percent through 2018. Medical assistants are often trained on-the-job, usually spending their first few months attending regular training sessions and working closely with more experienced workers.
6. Occupational Therapist Aides
Employment of occupational therapist aides is expected to grow by 31 percent through 2018. Working under the supervision of occupational therapists, occupational therapist aides generally assist in providing rehabilitative services to persons with mental, physical, emotional, or developmental impairments, so that they may increase their overall independence and improve their employment prospects. Moreover, occupational therapist aides assist injured patients in either recovering from, or learning to compensate for, lost motor skills in order that they may eventually re-enter the workforce and improve their quality of life. Despite these important responsibilities, occupational therapist aides usually receive their training on-the-job.
7. Medical Secretaries
Always a vital component to the efficiency of a physician's practice, medical secretaries, in contrast with medical assistants, perform the important administrative and clerical duties of the office, utilizing their specialized knowledge of medical, insurance, and billing procedures. Medical secretaries may prepare correspondence, assist physicians with reports and articles, arrange for lab procedures, record simple medical histories, arrange for patients to be hospitalized, and assist in fulfilling any other needs of the physician. High school graduates with basic office skills can obtain an entry-level medical secretarial position, and most medical secretaries simply acquire their more advanced skills on-the-job over time.
8. Psychiatric Aides
It should go without saying that psychiatric aides help care for mentally impaired or emotionally disturbed individuals. This care usually occurs in either a hospital or another mental health setting. Psychiatric aides work under a team that may include psychiatrists, psychologists, psychiatric nurses, social workers, and/or therapists. Psychiatric aides generally socialize and interact with patients in both educational and recreational ways, observing patients and reporting any behavioral changes.
Psychiatric aides may accompany patients to and from therapy and treatment, and assist them in performing basic daily activities. This consistent, close contact with patients means that psychiatric aides can have a great deal of positive influence upon those suffering from mental illness. However, and perhaps surprisingly, most psychiatric aides simply learn their skills on-the-job from more experienced workers or other, higher level psychiatric authorities.