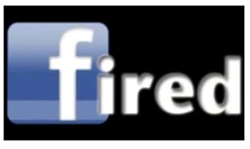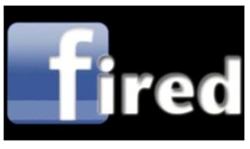 Most employees are aware that Facebook can be dangerous in the workplace, but to fair, most employees are so addicted to Facebook that they don't always care. Not checking your Facebook during work hours is of course the safest and most logical solution to the "I might get fired" problem, but there are other smart ways to still be involved in Facebook despite that frown you're getting from your boss.
What is probably the most common of issues teetering on the Facebook and work line actually don't happen while in the office, but rather out of the office. Below are a few different instances where Facebook could get you fired, and the solution to all of these problems is a quite obvious "don't do it." Thinking about a few of these scenarios is usually all someone needs to come up with the "okay, I shouldn't do this" solution.
Scenarios Where Facebook and Work Just Don't Mix
1.    Set your profile to private. First off, it's important to realize that this isn't going to stop you from getting fired. Bosses and other coworkers could still see things you post even if your profile is private (whether it be seeing it on your computer, seeing photos of a friend of a friend, etc.). However, setting your profile to private should give you a better chance that whatever you're posting there will remain out of the workplace.
2.    Consider your profile photo. If you think you look really good in that photo where you're taking a shot with all of your friends, refrain from making it your profile photo. This is something that everyone can see even if your profile is private. Just don't do it and you'll be safe.
3.    If you called in sick, don't be on Facebook. You should always think about going on any social network during work hours. If you've called in sick, don't post any photos or any status updates that your work friends might see. Even though we all know that it's easy to be sick and post something on Facebook, it's best to just avoid it.
4.    Don't "like" a competitor. If you think Pepsi is better than Coke, but you work for Coke, don't like Pepsi. Need I say more?
5.    Don't joke about work. Lots of people joke about work on Facebook. Many companies have a very relaxed atmosphere and throw company parties for staff, but sometimes jokes can be taken the wrong way. Think twice and decide if anything you say can be construed as sarcastic or offensive,
6.    Don't be obvious at work. Some companies do not like staff on Facebook at any time of the day, but other companies allow employees to have breaks and trust that their employees will not abuse Facebook usage. This does not mean that you can have Facebook up at all times. You know you're being responsible (hopefully), but you still want to conceal this from your boss. Have Facebook open in a different window and make it so you can quickly switch tabs and minimize. What they don't know can't hurt them, right?
7.    Avoid posting workplace photos. It's probably a good idea to avoid photos from the workplace at all costs. Even if your company threw the holiday party, it isn't your job to put up photos of anything getting out of control. A nice picture of you and a colleague might be OK, but avoid any photos with alcohol just in case.
It might all sound obvious, but every once and a while it seems that everyone has a temptation to do something illogical when it comes to Facebook. Most would agree that Facebook can be addicting, and addictions don't always foster good judgment. Just be aware, and continue to remind yourself that Facebook can get you fired.
Do you have a story or know of a friend who got in trouble for something relating to Facebook? Let us know your thoughts in the comments below.