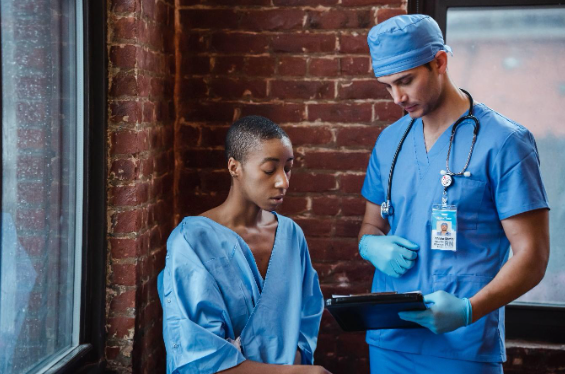 Nurses are vital to the healthcare system, providing high-quality, patient-centered care. Nurses are uniquely positioned to offer various services, including primary and preventive care, health promotion and counseling, and acute and chronic disease management.
To succeed in this rapidly changing and complex healthcare environment, nurses must have a strong foundation in evidence-based practice, effectively manage patients' care, and have a well-rounded skillset.
Nurses can take many different paths to build successful careers. Here are a few tips:
Continue Learning
As a nurse, you need to be a lifelong learner to keep up with the latest advances in healthcare. So whether it's taking continuing education courses, attending conferences, or reading the latest research, you should prioritize staying up-to-date on the latest developments in your field.
If you're a practicing nurse with little time on hand, consider an online program that offers flexible learning options. Several universities, especially after the pandemic, have introduced new online courses and even entire degree programs that can be completed remotely.
Develop a Specialty
One effective way to stand out in the crowd is to develop a specialty. There are many different nursing specialties, from critical care and emergency nursing to pediatrics and geriatrics. By excelling in a specific area, you'll be able to provide better care for your patients and be in high demand by employers. Usually, a bachelor's degree is the minimum requirement to enter a specialty track, so if you're interested in this option, start planning your educational path early. An online ABSN program can help you earn your degree in as little as 16 months.
Take Up Leadership Roles
Leadership is a highly employable and sought-after skill in healthcare. There are many nursing leadership positions, from charge nurse to clinical nurse leader to director of nursing. Not only will you be able to impact the lives of your patients positively, but you'll also have the opportunity to shape the future of healthcare.
If you're interested in leadership, start by taking on small projects at work or volunteering for committees. It will allow you to demonstrate your leadership skills and get your foot in the door.
Get Involved in Professional Organizations
Professional organizations are an effective way to network, learn from your peers, and stay up-to-date on the latest industry trends. In addition, you might find your next job through one of these organizations and make some lifelong friends.
The American Nurses Association (ANA) is the largest professional organization for nurses in the United States. However, many other organizations exist, such as the National League for Nursing (NLN) and the American Association of Nurse Practitioners (AANP).
What can you do to get started? Join a committee, write for the organization's newsletter, or give a presentation at the annual conference.
Voice Your Concerns
Clearing the air with your boss or colleagues can be daunting, but having an open and honest relationship with the people you work with is essential. Don't be afraid to speak up if you're overworked, underpaid, or undervalued. The worst you may face is hearing a "no," but you might be surprised at how willingly they find you a solution. It will motivate you, keep you more engaged in your work, and make you a better nurse.
Ask and Ask Again
In a demanding and evolving career in nursing, it's important to advocate for yourself. Ask for advice if you're unsure what you want to do next in your career.
The people who care about you, whether your family, friends, or colleagues, will be happy to help you if they can. And even if they can't, they might be able to point you in the right direction through relevant contacts to help you get where you want to be.
Always Clear Your Doubts
Messing up in a profession that deals with human lives can have dangerous consequences. So, before you start your shift or take on a new responsibility, ensure you understand what the job and your superiors expect of you.
Ask a colleague or your leader for clarification if you're unsure about anything. It can be as simple as double-checking the dosage of a medication or asking for help with a complex procedure.
You might be able to climb the ladder quickly, but if you make a mistake, it could all come crashing down. So, take your time, research, and always be sure of what you do.
Work on Your Organizational Skills
You'll be evaluated on everything when stepping into the field as a novice.
One of the critical skills under strict scrutiny will be your organizational abilities.
Can you keep track of multiple patients? Are you able to prioritize your tasks? Are you able to stay calm in a crisis?
You might not be good at everything yet, but you can start working on your organizational skills now.
Invest in a good planner, set up a system that works for you, and learn how to delegate tasks. These skills will come in handy in your nursing career and other aspects of your life.
Maintain Good Relationships
Supporting and being supported by your colleagues is crucial in nursing.
You will have good and bad days, and it's essential to have people you can rely on.
So, be a team player, help out where you can, and offer words of encouragement when someone is having a tough day. These small yet noticeable gestures can go a long way in building strong relationships.
Your nursing peers may one day be the ones who have your back when you need it the most.
You can also build relationships with your patients and their families. These connections will make you a better nurse and a more compassionate professional.
Don't Let Rejection Get to You
Nursing is a highly competitive field, and there will be times when you'll be rejected.
You might not get the job you want or the promotion you hope for.
But don't let that get you down. Instead, use it as motivation to prove yourself.
Remember, you're not the only one going through this. There will be other opportunities, and you will eventually get to where you want to be.
Final Thoughts
Nursing is a demanding but rewarding profession. If you're thinking of making a career in nursing, you're in for a long and exciting journey.
The most important thing is to never give up on your dreams. With hard work and determination, you can achieve anything you want.
Remember why you became a nurse first, and let that drive you to be the best version of yourself.