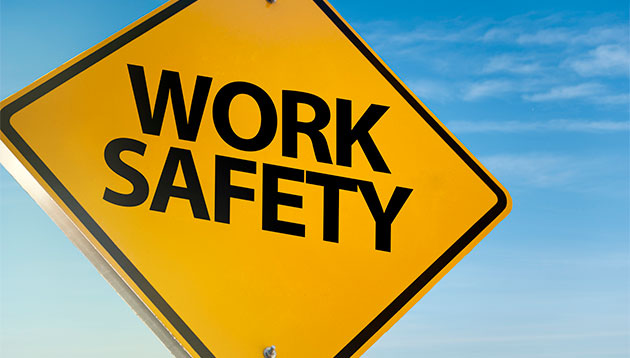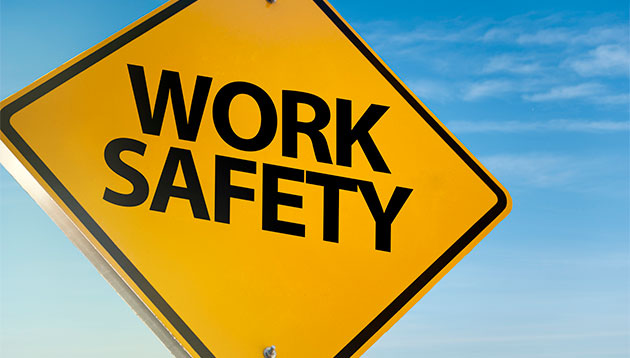 It's important to keep yourself safe at work. Your employer has a responsibility to maintain a safe workplace, but you also need to protect yourself. There can be serious ramifications to workplace injuries, particularly when they're serious enough for you to take time off work.
For example, a recently published study from Boston University found for men and women who miss work because of injuries, they are significantly more likely to die from drug-related causes and suicide. 
If you're injured at work, it can lead to the use of opioids, mental health issues like depression, and potentially the development of chronic pain, among other issues. 
Some jobs are undoubtedly riskier than others. As an example, 21% of workplace fatalities happen on construction sites. Even so, accidents like slip-and-fall injuries can occur in any type of job or workplace. 
The following are general tips to keep yourself safe and protected while you're at work.
Be Aware of Your Posture
When you think about workplace injuries, you may think about more serious things that can happen like a fall. However, there are many things that may be inadvertently happening every day in the workplace that can lead to injuries you might not even think about.
Poor posture is an example. Whether you work at a desk, or you're regularly bending over machinery, if you have poor posture, it can not only lead to pain, but it can also cause an overuse injury. 
Specific effects and injuries related to poor posture include:
Overuse injuries

Sciatica syndrome

Problems with joint alignment

Joint and disc compression

Reduced blood flow contributing to fatigue-related issues

Neck and shoulder pain

Knee pain from overuse
When you're sitting in a chair, try to get your back straight and your shoulders lined up with your hips. 
If you're going to be picking things up, always make sure you use the proper form.
Taking regular breaks from repetitive activities can also help prevent pain and injury. 
Stay Aware of Your Surroundings
Many accidents in the workplace are the result of not paying attention, not seeing something or generally not being aware of your surroundings. It can be difficult to be vigilant when you're occupied at work, but it's important. 
Some of the things that can lead to accidents include liquids spilled on the floor or something stacked up that's blocking a walkway. Even simple things in the workplace can lead to serious injuries.
Just like taking breaks from repetitive tasks can be helpful to prevent overuse injuries, taking breaks can also help you stay more aware of your surroundings. Regular short breaks can re-energize you and help you feel more refreshed and focused. 
Take Training Seriously
Most companies have employee training both when someone is a new hire, and throughout their time on the job. 
As an employee, you should take this seriously.
Training can help you learn how to use equipment and machinery properly and help prevent a possible accident in the workplace.
If you have questions about training or don't understand something, don't be afraid to ask.
Speak Up
If you see something that doesn't seem safe at work or could become a hazard, don't be afraid to speak up. It may be that your manager or boss doesn't know about it, and they would much rather hear from you proactively than eventually have to deal with a workplace injury. 
If you do speak up about a safety issue, and it's not fixed and continues to be a problem, you may need to contact the Occupational Safety and Health Administration (OSHA). 
Employees in the U.S. have a right to a safe and healthy work environment, and if your employer isn't meeting expectations and regulations, you may need to file a complaint. 
Go to Work with a Clear Head
If you go to work under the influence, or even battling something like a hangover, it's going to make you more likely to get hurt. Even prescription drugs can be problematic in the workplace, so you might speak with your health care provider about the risk of taking certain medications in the line of work you're in. 
Finally, if you aren't feeling well, or you think you can't perform as you should at work it may be best to take the day off. People tend to fear taking a sick day, but it's much better to take the time when you need it than to put yourself or others at risk in terms of safety in the workplace.