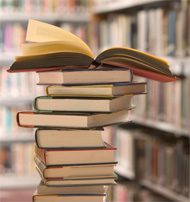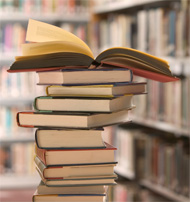 You'd think the last thing that you'd want to do, after spending eight or more hours at the office, is read about working at an office. But, much like that TV show everyone loves, representations of lives similar to ours–even if they're satirized or dramatized–give us comfort. Empathy is a powerful emotion. And it's a coping mechanism. The following are a short list of good books–by turns dark, funny, and evocative–that share with us in the joys and agonies of the workplace.
1. Then We Came to the End by Joshua Ferris
Joshua Ferris' celebrated novel about working at an advertisement agency has been compared to The Office, but I think the book is much funnier. Winner of the PEN/Hemingway award for best first novel and Time magazine's 2nd ranked book of 2007, the novel is narrated in the first person plural–that is, "we" instead of "I"– and it's the voice of the agency's paranoid employees who squander their time playing games, gossiping, and making bets on who may be fired next.
The characters are absolutely ridiculous, some are even clinically insane, but all retain a very real humanity. The New York Times review called it "…expansive, great-hearted and acidly funny." Here's an excerpt from the first page:
"We were fractious and overpaid. Our mornings lacked promise. At least those of us who smoked had something to look forward to at ten-fifteen. Most of us liked most everyone, a few of us hated specific individuals, one or two people loved everyone and everything. Those who loved everyone were unanimously reviled. We loved free bagels in the morning. They happened all too infrequently…"
2. Bartleby the Scrivener: A Story of Wall Street by Herman Melville
Bartleby is the original jaded American office worker, and unlike Ferris' book, this little novella is mostly just depressing, and only funny in an absurdist kind of way. Still, it's a worthwhile read from the author who gave us Moby Dick, and it'll only take you a fraction of the time spent reading his magnum opus.
The story tells the tale of a lawyer who hires a copyboy whose work ethic is at first out-of-control. But the next day, he absolutely refuses to do any work. Bartleby continues refusing, but the lawyer cannot bring himself to fire him. Here's an excerpt:
"In this very attitude did I sit when I called to him, rapidly stating what it was I wanted him to do—namely, to examine a small paper with me. Imagine my surprise, nay, my consternation, when without moving from his privacy, Bartleby in a singularly mild, firm voice, replied, "'I would prefer not to.'"
Since Melville's been dead for long enough, you can read this wonderful little work for free online.
3. Company by Max Barry
The New York Times said of Australian Max Barry's raucously funny and strange book, "[It] make[s] topics like outsourcing, mission statements and HR come alive, breathe fire, and vomit all over your in-basket…smart and fast paced."
"Company" documents the exploits of its protagonist Stephen Jones, a recent business school graduate who begins work with a large, mysterious corporation called Zephyr. In search for what the company actually does, Stephen discovers more absurdities than he bargained for. A missing donut is also prominently featured. Here's an excerpt describing the character Elizabeth, a sales rep:
"On level 14, Elizabeth is falling in love. That is what makes her such a good sales rep, and an emotional basket case: she falls in love with her customers. It is hard to convey just how wretchedly, boot-lickingly draining it is to be a salesperson. Sales are a business of relationships, and you must cultivate customers with tenderness and love, like cabbages in winter, even if the customer is an egomaniacal asshole you want to hit with a shovel. There is something wrong with the kind of person who becomes a sales rep, or if not, there is something wrong after six months."
This is a guest post by Katheryn Rivas, who writes on the topics of online universities accredited. She welcomes your comments at katherynrivas87@gmail.com.