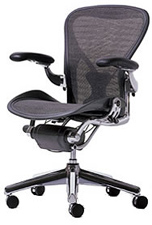 Unspoken status symbols at work don't make the employee handbook, but they do cross lines of sanity.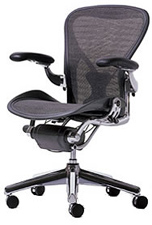 Who knew that one day, Michael would aspire to achieve a great number of ceiling tiles? You see, at his full-time job, success is rewarded with 12" x 12" squares hanging over your head. The higher up the ladder you climb, the more ceiling tiles you are issued.
For the record, we're not talking about moving someone from a cubicle to an office. We're talking about counting tiles – literally – and then pushing out your cube walls to give you more space.
But wait, there's more! The size of Michael's chair counts too. Entry-level peons get a low-back seat, mid-level employees get a mid-back (arms available at your boss's discretion) and high-backs go to, you guessed it, The Suits.
Without a doctor's note, there are no exceptions. Just ask Larry. The Chair Police literally wheeled away his seat when he was in the bathroom. Apparently, he inherited the chair when his department moved locations. Little did he know he was violation the company's policy. He enjoyed the chair for about three months until an employee, suffering from some serious chair envy tipped of the powers that be. This rat definitely deserves a new chair, preferably, of the electric variety.
Goodbye back support, hello crappy chair.
It's idiocracy like this that motivates me to:
a) Work for myself one day
b) Strive for Jobacle world domination
Some organizations have corner offices and company cars and free gym memberships; Michael gets ceiling tiles and chairs. If these are the modern day workplace carrots, I might opt for the stick.
What unspoken employee "perks" does your place of employment use as an incentive to get you to aspire up the corporate ladder?
Whether it's generous or outlandish, we want to hear about it!
Excuse me. I must get back to work. If not, they might wheel away my chair.