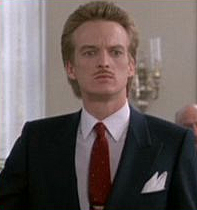 Weddings usually suck, unless it's your own. Sorry ladies, that's just the way it is. But every now and then you attend a wedding that stands out from the rest. Unfortunately, it's often for all the wrong reasons. Bad food, a sh*tty DJ and horrendous service are all part of the equation, but there was one thing missing from the affair that I attended that made it a total disaster…

THERE WAS NO Maître d'!
That means there was no coordination; an event without a face. No one to deliver orders to the staff; no one to be held accountable. Without someone driving the bus the sequence of wedding events is broken, creating a feeling of chaos – and holy matrimony and chaos should never be uttered in the same sentence – there's a whole lifetime for that!
So what does this have to do with work and your career? Today we want to tip our cap to the Maître d' and give him/her the respect that they deserve.
Who is the Maître d' at your job?