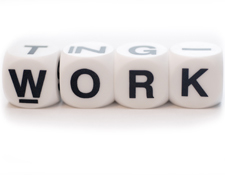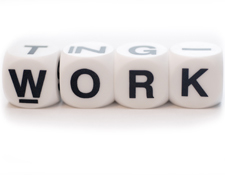 Where do you look for jobs when it seems like no one's hiring right now? Hunting for the kind of job you want requires more than the traditional tools most people use today—it requires tech savvy, flexibility, and a willingness to dig a little deeper to find what you want. Use the following tips to land the kind of job that you'll be excited about every morning.
Find out who's hiring
When you restrict your job search to a very specific position or to a job you had before your current job search, you won't turn up much. So, start with a broad search for who's hiring: which companies have posted job openings lately, or which companies or industries are growing in your area. The tech sector is growing quickly this year: along with renewable energy, industries like online publishing and the Internet are jumpstarting the job market. Depending on which region of the country you live in, those are the industries where you might want to look first for full-time employment.
Mix and match
Your degree and other qualifications might be great for a job you've never considered before. When you're looking for a new gig, consider how your previous experience can fit in a new role. For instance: your liberal arts degree can be an asset in the Internet communications field, just as a science degree can be useful in the research and development sector of technology. Keep in mind, however, that when you land an interview you'll have to sell yourself well. So do your research, and make the connections between your education and experience and the job for which you're interviewing.
Plan ahead
Even if you land the job you want, you'll still want to keep your skills and your resume fresh. Or you might find that all the jobs you're interested in require a certain type of education. Returning to school could increase your chances of landing the job you really want: an online MBA program might be the best way to make a step up in salary while you work another job to keep your lights on. Also consider online training in software or other computer programs, so you can work at your own pace.
Make your own way
Sometimes, the best way to get the job you want is to create it. Accepting an entry-level or part-time job might be a good way for you to get your foot in the door at a company you're interested in working for full-time. Once you're there, find ways to do work that showcases your education and previous experience—dazzle your employers and coworkers by creating ways to make their jobs easier. The pay might not be enough to make ends meet at first, but with perseverance and dedication, you could end up with a job that's tailor-made for your skill set and interests.
In an economy as shaky as this one, finding employment means looking in new and unlikely places. Going the traditional route in your job search may work, but taking a few extra steps could make the difference between a good job and a great career. Explore the job landscape and rethink your skill set to secure a job you love.