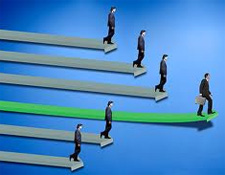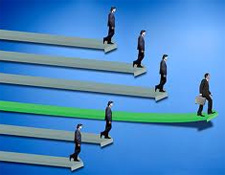 Entrepreneurship is an art which is gifted to a select few, who are able to engage in the business of buying or manufacturing and selling products and services and making money in the process. Many of the new entrepreneurs include those who have decided to give up well paying jobs and pass up on a Doctorate Program to push their own dreams, or those who lose out to the young brigade or are victims of downsizing, people with handicaps, stay-at-home mothers or work-from-home parents. They give up on being hired by others and instead hire themselves to produce products or services that add to the country's economic growth. (Read this before you quit your day job).
This post is supported by Oracle JD Edwards.
But every entrepreneurial endeavor may not be successful, since success is linked to a series of initial steps done rightly. Starting in a hurry without the due diligence required, knowledge of the market, the target clientele and competition may bring the business down in the initial stages itself. So the steps that need to be followed are listed below:
Thorough research- the first step towards entrepreneurship is getting it clear in black and white-what to produce, how to produce, or if it is a retail initiative, what to sell and how to sell to maximize profits. The ideas that are going on in the head need to be clearly elaborated and detailed. Research about consumer habits, spending habits, and the market competition are few of the serious issues that need to be taken seriously. 
The legal framework- Every business venture has to be started with the right legal clearances, and all implications about taxes, insurance, the governing laws etc need to be clearly understood. This may require legal advice or even appointing a legal expert who can guide the process of getting licenses and look into the safety regulations and clearances. 
Formulating a business plan- businesses succeed when they are started according to a plan. Developing a sound business plan should be one of the first steps to get started. Having an idea alone is not enough, the idea has to be given concrete shape and a step by step approach is important. Haphazard development of a business cannot be successful.
Segregate business and personal affairs- Businesses do not really take off as long as they are merged with personal activities and affairs. Business requires a formal well defined structure which can never be seen in personal affairs. Working from home and attending to all personal work, and yet expecting the business to do well, may not always happen. Finances also need to be segregated and personal funds will also be scrutinized when a business loan is taken.
Adopting the best practices for business- businesses need a proper administrative process and it is important to delegate responsibilities even in a family run operation.
Establishing a brand identity for the business-this is important since it is the only way to make people aware about your business. A brand name that is catchy, a logo that can be etched in public memory are some of the ways of accomplishing this.
A niche segment- the business has to fit into a specific segment and the business owner needs to know this niche and the demands of that segment and also how to make a place there. The customers who are part of the category are the ones who will need top priority.
Social networking and networking all around- Social networking sites help to create an online presence and make a business popular online, while networking will help to make your presence felt in the real world and have people pass on information about your business by word of mouth, which is by far the most effective method of advertising.
Being professional is important since this is something that adds credibility to a business. Using the right software and management systems all help along the way.
Find mentors and help others- businesses do not survive in seclusion, rather the recipe of success lies in finding mentors to help you along, and once you have moved forward, do the same to others starting out so that they benefit from your mentorship. The goodwill that is built in this manner pays in the long run.
Time management is one of the most important management issues. Being effective means being at the right place at the right time, multitasking, avoiding waste of time, remaining focused on the task at hand rather than continuing endlessly on a small assignment. Above all, it will help to keep some time for yourself to recharge your energies and pursue other interests.
All these will help to make the business successful and one that yields rich returns.