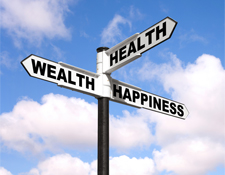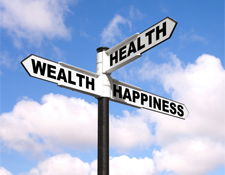 Life counseling opens up new possibilities as it can serve to alter your perspective on every aspect of, yes, your life! In this article, we will take a look at how life counseling can work for you and help you transform and alter yourself and the world around you.
Is Life Counseling Right for You?
Whether or not life counseling is right for you largely depends upon who you are. If you are not very open to other people's ideas, notions, insights and directions and you know it, then working with a life counselor will probably feel like a massive waste of your time. However, if you are generally a pretty open minded person, then you will likely find that working with a life counselor is a positive step.
So what kinds of benefits can you expect from life counseling? According to the International Coaching Federation, 67% of people find "higher level of self-awareness," and 62.4% of people achieve "smarter goal setting." Other items clients have reported include "lower stress levels, self-discovery and more self-confidence."
Not All Life Counselors are Created Equal
It is quite possible that you could work with one life counselor and immediately decide that the experience was of no help to you whatsoever. That would be a mistake. When it comes to this profession, you can find people at widely varied levels of quality.
Finding a life counselor that gets you, your perspective and what you want to achieve could take some time and trial and error. Is it worth the effort? In short, yes! After all, your life and your happiness we are talking about!
Gain a New Perspective
No matter how smart or even introspective you may be, life counseling can still work wonders for you. Why? Life counselors come with a new perspective and are trained to help you evolve, grow, change and reach your goals. If you are careful in your selection of a life coach, you will see results.
But what should you look for in a life coach? Let's take a look.
Life Counseling Checklist
1) A track record of proven success
2) Good references
3) A history of personal career success
4) An ability to clearly display their own evolution and development
5) Quality communication skills
6) A commitment to listening to your needs and custom building a program and plan for you based on your feedback
A Life Coach Will Inspire You to Establish Goals and Work Towards Them
If you are having trouble figuring out your goals, life coaching could prove invaluable for you. A good life coach will help you chart an appropriate and reasonable path for getting what you want.
Benefit from a Challenge!
Most of us are more responsible to the goals we set when we know someone is holding us accountable. This is why working out with a training partner, personal trainer or coach can oftentimes elevate success. Working with a life coach is very similar in that regard. While you are attempting to reach your goals, you will be consistently pushed, motivated and checked.
In the end, life counseling isn't magic. If you are not willing to activity participate in the process, then no one will be able to instantly transform your life. A life coach is a guide and helper that takes his or her knowledge and life experiences and uses that information to help guide you along your path. You, however, need to be a willing, enthusiastic and engaged participate. If you can do that, great things can happen!