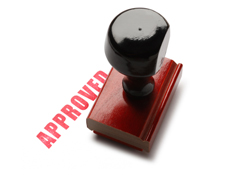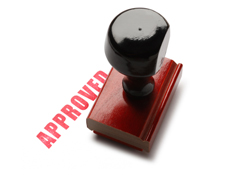 Despite what you may think, the United States Department of Education is not in direct control of higher education accreditation. While the Secretary of Education is by-law required to provide the public a list of accredited post-secondary schools, the actual determining of a college's education quality is done by an array of private groups. Academic institutions contact "accreditation agencies" which, in turn, appraise the institution's quality of education regarding particular fields. Schools with satisfactory academic qualities are deemed "accredited."
Employers, in theory, care an incredible amount about accreditation. It's usually the only way they can tell whether or not the program you graduated from provided you with the preparation for particular responsibilities. The truth is most employers will not go to the trouble of checking to see whether or not the school you attended was accredited. That's because if you attended an unaccredited program it almost invariably shows.
Which means the only person who is in charge of assuring your education is accredited and therefore adequate, is you.
This is true most especially in technical and/or medical fields, where the skills are specific and not easy to master. Take vet tech jobs for example, which have become an increasingly popular pursuit in the last several years.
To become employed as a vet tech, you need to attend one of the many vet tech schools that are out there. If you decide to attend one, how will you know whether or not the level of education you're getting is going to even get you passed the interview process?
That's easy: you see if the school is accredited. But hold on – that's a two-part process.
First, you should consult the Secretary of Education's provided list of accredited schools. Seeing the school you're thinking about enrolling into on the list is a good sign. But while the government does a good job when it comes to public information, the people who work for the government aren't perfect. Out of hundreds and even thousands of programs, one or two could conceivably be accredited under questionable circumstances.
That's why next you do the research to find out which specific accreditation agency is the one that industry experts trust. For instance, animal science experts consider AVMA accreditation to be the stamp of approval for veterinary and vet tech education. If your program of choice is "accredited," but through another organization than the one that's industry respected, then contact the Department of Education to sort the matter out.
Never forget how important that accreditation can be. Higher education is worthless if it doesn't train you for higher levels of professionalism.