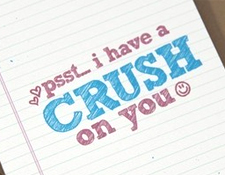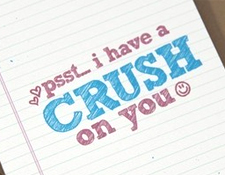 I am a fan of the coworker crush.
Sorry managers, CEOs, and company presidents, it's the truth.
Before you start lecturing me on the hundreds of lost hours as workers canoodle behind the copy machine…and scare everyone about expensive sexual harassment lawsuits…hear me out.
Workplace attraction, if held in check, can benefit the company in several ways.  Let's get romantic this Valentine's Day and look at a few ways that a crush on a coworker can be a plus to all parties involved.
– Work harder. You want to show the object of your affection that you're more than just a pretty face. So when you have a coworker crush you will go out of your way to succeed at your job.  This can have a spillover effect and impact the company in a positive way.  Perhaps you're burning the midnight oil to land that client that will impress your crush (and the boss!).
– Dress better. Workers who are trying to impress their colleagues tend to spend more time on their appearance. In turn, this makes the company look better.  People who care about the way they look generally exude greater confidence than their counterparts. Plus, who doesn't want to have the best-dressed firm on the block?
– Create relationships.  Good communication is a key component of success.  Most workers will go out of their way to communicate with a workplace crush.  This can lead to the dissemination of information, a brainstorming session, or even increased motivation.  A crush can potentially pull an introvert out of their shell, thus making them more vocal, and possibly better at their job.
– Make work better.  Companies spend hundreds of millions of dollars a year to try to make employees happy at work.  I don't care what your compensation package looks like, a coworker crush is one of the few things that can squash the Sunday Night Blues and get people excited to show up at work.
– True love.  Over 15% of Americans meet their spouses at work, so if you believe in love, that coworker crush might blossom into a full-blown marriage.
Next time you witness an office crush and experience two people riding high on endorphins, don't be jealous! Instead, go out and find your own office crush.  It might be the best thing for you…and the company!