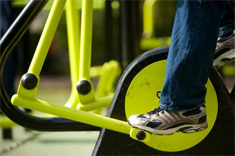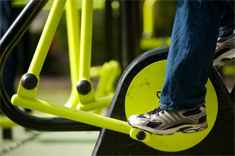 In an attempt to retain high-value employees, many employers are getting creative with their benefits packages. From in-office daycares to free event tickets, the perks of an extended benefits package may be enough to prevent you from switching jobs. However, one benefit offered by some employers often raises eyebrows among coworkers.
An on-site company gym can be beneficial by offering a convenient place to exercise during the workday or after hours. However, the idea of working out with coworkers may leave you feeling a little uneasy and questioning whether the gym is a benefit you'll utilize. The following are four ways to determine whether you should use your company's gym or find exercising facilities elsewhere.
Assess Your Comfort Level
How comfortable are you with the idea of working out within view of coworkers? If being judged by coworkers based on your lack of running ability or limited weight lifting experience makes your nerves spike, this may be reason enough to avoid the company's gym.
You should feel comfortable in your exercising environment if you hope to maximize results. By finding an alternate gym where you can remain anonymous and work out in comfort, you'll more easily maintain your exercising focus rather than worrying about what coworkers may be thinking of you in your workout gear.
Know Your Schedule
Do you enjoy working out in the morning, afternoon or evening? Are you a weekday exerciser or a weekend runner? By understanding when your peak exercising time is, you can then determine whether or not the company's gym hours match that preferred schedule.
Compare the Benefits
Before claiming loyalty to the company gym, compare your office's exercising facilities to those of nearby gyms. Assess such details as the quality of equipment in each location, the availability of group classes, the types of people exercising in the gyms and other important factors. By making these assessments, you can then determine which location will provide the most exercising benefits.
Try it
You may have many unanswered questions regarding the company gym. Often, the best way to receive quick answers to those questions is to try the company gym before you write it off. Take mental notes while using the company's gym for the first time such as analyzing your comfort level and assessing the quality of your workout. This more than anything may help to determine whether the company's gym is the best exercising facility for your needs.
Whether you're uncomfortable with the idea of exercising around coworkers or require specialized assistance with your workout routine, an on-site company gym may not be the best benefit for you to utilize. A company's benefits package often includes a variety of perks meant to satisfy the broad needs of diverse employees. As such, use the benefits that provide value for you and lose the ones that don't meet your needs.