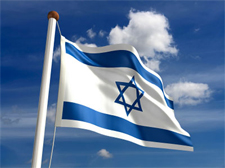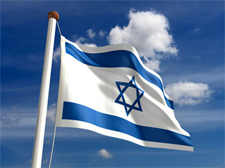 Many Americans wish to move to Israel and live in the capital of Jewish culture. The biggest obstacle to making the move: finding work. Getting a job is hard all over the world today, but for Americans attempting to live abroad it can be even more difficult. However, for those who are motivated and willing to be proactive in their search, there are ample work opportunities available for Americans in Israel. Check out these job hunting sites to begin your job search and start the transition to living (and working) abroad in Israel. Once you've found some enticing positions, half the battle is done. Take a look at these tips for Landing the Job once you've found work.
• Israemploy: For English speakers who can't conduct their searches in Hebrew, Israemploy is the best option for finding work abroad. The site is up front about the fact that it is a payed site ($30 a month Israeli for a standard membership.) Still, you'll appreciate that they're up front about it, unlike other sites where you can spend up to an hour entering your information only to find out at the end you have to pay to use the service. At times, job listings on the site can be sparse, and unlike other job search sites Israemploy will not send out jobs that match your profile. But for those who speak English and want a job in English, it's worth a try.
• Jobs Israel: Part of the Jobnet network, Jobs Israel is a search engine for job posting. Though free for job seekers, employers have to pay to post on the site, and so few small businesses advertise. There are a ton of jobs listed here. Though the site layout itself is in English, many of the job listings are not. Brush up on your Hebrew and you'll be fine. It's fairly user-friendly, but functions only as a large search engine for job postings.
• Job Master: This site is entirely in Hebrew, but if you can speak, is the best Israeli job search website out there. It is very popular amongst job seekers and employers because of its intuitive, easy-to-use interface. For Hebrew-speakers, Job Master should be part of your job search just based on the sheer amount of listings available.
• Marksman: Marksman is a site that specifically finds work for English-speaking and multilingual professionals. However, to use the site, you must be an Israeli resident who has an ID or an unrestricted work permit. For those who do, it's a great way to find job openings. Unlike other job search sites, you contact the employers directly, e-mailing your CV to the address given. No online profiles here, and no matches will be sent your way, but there are jobs looking to be filled.
• Pick Up Job: Though the interface is in Hebrew, users can search English keywords in Pick Up Job and find listings in Hebrew, English, or both. Pick Up Job is a search engines that searches company websites for job listings and also scours regular job sites, and is completely free to use.
Edward Stern is a guest blogger for Pounding the Pavement and a writer on the subject of vocational schools for the Guide to Career Education.