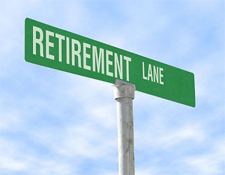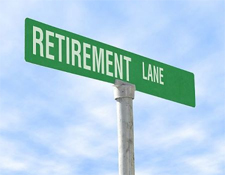 Some of the best careers for early retirement revolve around occupations that enable people to set their own desired income. Some occupations have established low salary ranges, and it generally takes 30 to 40 years to retire from these types of occupations. Other types of careers enable individuals to increase their earning potential year after year, which can easily lead to early retirement.

Real Estate Investor
Real estate investors have an opportunity to increase their annual income over time by making profitable real estate investments. Real estate investors define their market potential in each geographic location and invest in properties that will provide them a high return on their investment, as well as consistent steady income over extended periods of time. Depending on their target market, real estate investors may invest in foreclosed homes, tax lien certificates, commercial properties, and more. Some real estate investors may choose to maintain ownership of the properties and receive rental income from tenants. Other real estate investors purchase properties at low costs, increase the market value, and sell the properties for much higher prices than their original investment amount. The income potential for real estate investors can dramatically increase over time, and many real estate investors become millionaires at early ages. The most significant aspect in the income potential of real estate investors is that most real investors receive residual income from their investments in properties. To better understand the development of this industry, you can learn more about real estate investing during your extra time through short online courses.
Commissioned Salesperson
Commission salespeople can work in a variety of different industries. Salespeople who earn high commissions are those who make sales that are worth a significant amount of money. Low commission sales jobs lead to low pay, and occupations that allow salespeople to derive high commissions can help these career professionals retire early. Successful commissioned salespeople exude confidence in their ability to sell a product or service, and they possess a good business sense as well as excellent communication skills. Salespeople share knowledge with potential customers or clients regarding the benefits of a product or service. Also, individuals with excellent persuasive skills can earn high commissions in their occupation, and depending on the occupation, commissioned salespeople can receive residual income.
Fashion Designer
Fashion designers are creative individuals, and they all share a passion for setting fashion trends. The most successful fashion designers design styles of clothing, shoes, accessories and the like that are in high demand from consumers. New fashion designers may acquire limited yearly income. However, as fashion designers establish themselves in the fashion industry and market their designs effectively, they can eventually set their own prices for their designs and receive residual income from consistent sales. The most popular fashion designers have been in the industry for many years. Many have retired early, and they are enjoying their lifestyles as their product lines continue to sell in the stores.
Real Estate Broker
Real estate brokers establish business relationships with property owners who desire to list their property for sale with the brokers' real estate firm. Real estate brokers hire real estate sales agents to market the properties and find buyers. Real estate brokers own their own business, and their income is based upon how many properties are being sold through their real estate firm. Real estate brokers' commissions are split between the firm and the real estate agents. Real estate brokers generally receive high commissions based on the selling price of the properties, and their income potential can advance over time, leading to early retirement.