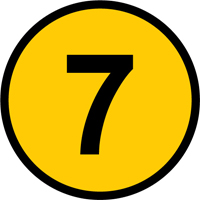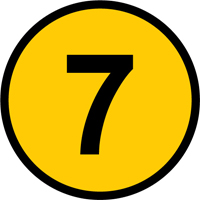 A good job is made up of a combination of different elements that compliment each other and when combined, create an enjoyable and rewarding experience. Looking for a job that includes these elements can be a good approach to finding work that you will appreciate and find fulfilling.
A life completely filled with work can, in time, create a real resentment towards it. Having real experiences away from the work environment helps to keep the mind and body fresh and allow appreciation of a job to exist.
2. Passion or Interest
Not everyone has a passion that can be translated into a job, and not every passion has a job related to it, but if you are lucky enough to pursue a career in a subject you have an interested in, the job will be more enjoyable, of more value to you, and you're likely to perform better.
3. Other People
It's not always the job, but the people you work with that make it enjoyable and rewarding. A dream job idea may be a nightmare in reality if you don't get on with your colleagues or clientele, or maybe the reality of working on your own is too isolating.
4. Competence
Knowing you are good at what you do can give you confidence in your work and a pride in what you do. It allows you to enjoy what you are doing rather than worrying about it, feeling out of your depth and having to be told what to do.
5. Control
The more competent you are are, the more likely you are to gain or be granted more autonomy. Being master of your own work, making decisions and managing your time gives you freedom from being under someone else's control and puts the control instead into your own hands.
6. Value
Your work will be much more rewarding if what you are doing can measure highly in terms of the value you place on it or the benefit it can produce for others. Vocational caring professions, though not usually highly paid, can be a great source of pride and value due to the important role they play in helping people in need, for example.
7. Pay
One of the main reasons why we all work, is that we need to earn enough to cover all our living expenses. Having enough money to create a comfortable lifestyle can bring contentment from a job, struggling to meet the financial demands can create resentment and disappointment of it. What often gets forgotten is that it is possible to change the way we live, to bring our cost of living down, which can, in turn, open up more opportunities to take work that we might have previously not considered due to the salary not meeting the level of our requirements. We can get caught on the rat race of up-sizing the house, upgrading the car and extending the holidays and requiring our job to meet all these spiraling expenses, rather than making our lifestyle fit our job. This can allow the opportunity to take a job that we would love rather than one that can pay for all the things we could actually live without.
Bio: Jen Smith is a Life Coach, Mentor & Writer. She has tried many career paths herself and now helps people achieve their goals and dreams.