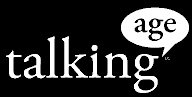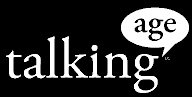 If you're a "mature" worker living across the pond in Europe, congratulations, you have a new career portal, TalkingAge.com.
Seeking the so-called 'grey market,' the Website aims to offer career, financial, HR and social networking opportunities to elder job seekers.
According to those spry folks at TalkingAge:
"The over 65's spend the longest amount of time online, and Internet surfers over the age of 50 account for nearly a third of all time spent online by British Web users. Significantly, nearly half of over 50's want to work beyond retirement age, yet more than 80% have already experienced some kind of ageist rejection by employers. TalkingAge combines jobs, communities and advice for the first time to serve this increasingly crucial segment of the workforce."
Of course, targeting jobs to people of a certain age is a legal no-no, so the jobs posted are available to candidates of all ages.
Like many of the new Websites we tell you about, this one is in its infancy, and is going to rely heavily of building up a strong repository of postings. As of this post, there are only 77 employment opportunities posted and the forum is loaded with tumbleweed.
Let's give this one some time to grow. And if the TalkingAge folks are looking for a freelance blogger or podcaster, I can slow down the show or write in really, really big font.