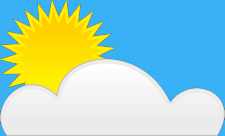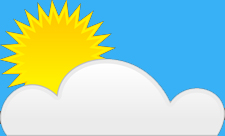 Frozen ice, sleet and snow has descended on New York, producing one of the coldest and dreariest winters in recent memory.
Weather is a big part of our lives. From filling small-talk voids to taking up half a the local newscast with idiotic technology, the psychology of outside conditions goes way beyond 'will I freeze my fingers off today.'
I pose the following question, dear readers:
What weather do you prefer to work in?
We're assuming you work in an office like us, which means in reality, exterior temperatures, humidity and precipitation are, for the most part, irrelevant.
Personally, I like waking up to blue skies and sunshine for the drive to work. Then at about 10am it becomes cloudy and overcast. The sun plays peek-a-boo, eventually reappearing at about 3pm for the duration of the day.
I know it's greedy but I don't like when it's too nice outside and I'm stuck indoors under the fluorescent lights. At the same time, I don't want weather to be too severe, creating commuting chaos and other unnecessary headaches.
I also hate snow and/or the threat of snow. It adds a layer of anxiousness knowing that things can grind to a halt when it comes to transportation.
"Neither Rain, Nor Sleet, Nor gloom of night…"
Assuming you have not taken the postal oath, let's hear from you! What weather conditions do you prefer outside while you're at the office at work?