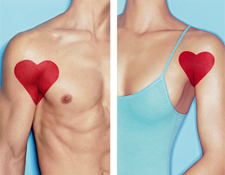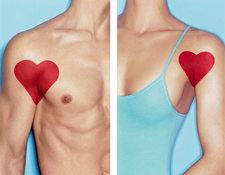 Aside from a first date or your wedding day, nothing makes you sweat like a job interview. With only one chance to impress and leave your current job behind, the pressure is on!
Between your pre-interview research, questions designed to trip you up, and wondering whether or not you're making enough eye contact, you have a enough to worry about.
Our friends at Mitchum want to introduce you to their brand spankin' new Advanced Control™ stick/solid antiperspirant and deodorant. The perfect addition to your interview toolbox. Providing 48 hours of protection for men and women, protection is guaranteed, even if the interview goes into overtime.
Mitchum Advanced Control™ combines the highest level of active ingredient available in the marketplace. That means when you perspire, fragrance technology kicks in, creating an aromatic burst that is sure to dance around the nostrils of the employer. And since it goes on clear, there are no worries about staining that freshly pressed suit.
Ever been on a stressful interview? We want to hear from YOU! Tell us about your most stressful interview moment and Mitchum will hook one lucky reader up with a $75 Amazon.com gift certificate. Others will win their own stick of Mitchum Advanced Control™. Personally, I'm a fan of the Clean Control scent (touches of lemon lime, lavender and patchouli).
Whether you were faced with an impossibly hard question or called somebody by the wrong name, submit your interview horror story in the following ways:
Leave a comment on this post
OR
Send an email to jobacle @ gmail.com
OR
Tweet your sweaty story with hashtags #LoveThyPits #jobacle
Receive a bonus entry if you "Like us" on Facebook.
Contest ends at 11:59pm ET on September 15, 2011…so chop chop!