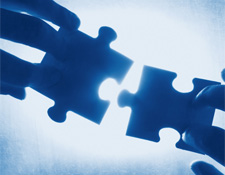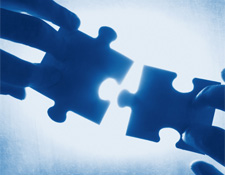 What Are Soft Skills?
A little over a decade ago, social psychologist Dr. Daniel Goleman wrote a bestselling book that turned how organizations evaluated their employees upside down. "Emotional Intelligence: Why It Can Matter More Than IQ" established an entirely new means of evaluation and became a popular psychology bestseller. Now, in addition to IQ, standardized tests such as the Graduate Record Examination (GRE) and school grades, individuals could be evaluated for their emotional intelligence.
"Soft skills" is a casual reference to the bulky term "emotional intelligence," often shortened to simply EI. Divided into two types—ability emotional intelligence and trait emotional intelligence—emotional intelligence can be defined as the ability to identify, assess and control the emotions of oneself, others and groups.
Are Soft Skills Important to Business?
According to Arlene Sota's article, "Soft Skills Are Key to All Success," "Studies have shown [that] individuals who scored high on emotional intelligence test, on average, outperform those with the highest levels of intelligence who score lower on emotional intelligence." She adds, "Often those with the highest levels of emotional intelligence are the most successful in their careers." It should come as no surprise that businesses with employees who are sociable and can interact well with peers and customers are more popular or successful than businesses that employ misanthropes and socially awkward individuals. Social ease and courtesies are paramount as measures of customer service and team skills.
Soft Skills Essential to Business Success
Using the definition of emotional intelligence as "the ability to identify, assess and control the emotions of oneself, others and groups," let's look for soft skills we know to be essential to the success of a business. The theory of emotional intelligence holds that not only is EI divided into "ability" and trait" types, but it can be "measured" by two indexes: personal competence and social competence. Naturally, one's competence—or lack thereof—in both types can impact physical health, mental health, relationships and careers.
Personal Competencies
Examples of personal competence such as stress management, self awareness and perseverance are not class titles seen on the curricula of business schools despite their importance in determining one's success or failure. Instead, these are often characterized as personality traits and any effort to improve personal competencies is classified as self-help. Ignore any such judgments and use every opportunity to improve in the topics noted above and in the following areas:
Emotion management
Patience
Resilience.
Social Competencies
Business classes in management, leadership and presentation skills are all examples of social competencies formally taught as part of your school's business degree program in established classes. Other aspects of this competency—a solid work ethic, perseverence, business courtesy, motivation and enthusiams—of such skills in the business world help define a struggling business from a successful one. Difficult to teach but easier to observe social competencies are increasingly emphasized outside of the formal classroom but within a mentoring relationship or as part of an employee's annual evaluation. Examples include:
Meeting Management
Team Work Skills
Negotiation Skills
Selling Skills
Interviewing Skills.
A student's successful career arising from a business management degree doesn't just correlate with grades they received in classes such as Accounting I or II. Perhaps their grades in some of the social competencies soft skill classes such as Leadership or Management might provide better clues as to their career's failures or successes. However, it remains those formally uninstructed skills that employees often use to describe particularly effective or enjoyable colleagues or bosses with whom to work.
Reliability, punctuality, enthusiasm and motivation are just some of the soft skills that add solid performance capabilities for business management students and graduates. While the degree is a general one, it allows its earner to concentrate in any area of interest or assignment. His abilty to learn a subject more deeply depends on his ability for self-motivation and enthusiasm, as well as the ability to interact positively with colleagues from whom they seek to learn a position. Perhaps Sota's statement attributing "all" business success to soft skills is not an overstatement after all.