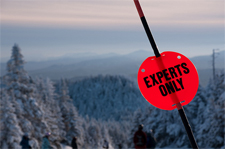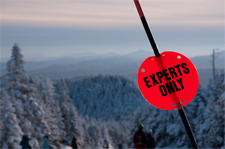 You're probably not. An expert, I mean. Many of us think that we're experts at so many things, but in reality, we're just small fish in a big pond. There's a theory out there that says it takes 10,000 hours of practice to become an expert at something. A few weekends of tinkering or even a few years of casual practice won't work. Reading a book on a topic won't even cut it. 10,000 hours of dedication to a single subject is a hefty investment.
Let's calculate how much time it would take to become a real expert on something that isn't related to your job (according to this ubiquitous and completely random 10,000 figure).
·

If you only practice on the weekends for maybe 10 hours total, then that makes 1,000 weeks (just over 19 years).

That's a long time to practice on something that may not even interest you that far down the road.
·

If you double it to 20 per week by studying 2 hours extra per weekday in addition to the weekends, then that will take 500 weeks (just over 9 and a half years).

This is more realistic, because it allows people to focus daily on their topic of choice.
·

If you double it again to 40 per week by adding in hours here and there, then it will only take 250 weeks (just under 5 years).

Can you imagine spending so much time on your hobby that it becomes a second job?

That's one reason people say that "doing what you love" isn't a viable career choice.

We use hobbies to get away, and when you're doing it that much, it becomes work.
So, did I say all of that just to make you feel like you weren't good enough? No, not really. I actually had a different thought in mind. I get a weekly email newsletter from Dan Miller, a career coach and lifelong entrepreneur. This past week, the main question the communication centered around was "What if good is better than great?" It talked about a musician named David Foster who believes that if he had been a better musician, it would have held him back from other opportunities in his life, because he would have been pigeonholed as a musician only.
So, just because you think you're an expert, you probably aren't. But as you can tell from Mr. Foster, he doesn't let that get in the way of him enjoying his passion. Enjoy what you do. Find your pearl. Believe me, not having to force myself to fit into the "expert" role is a weight off my shoulders.