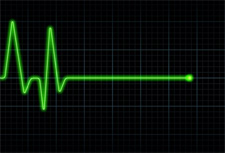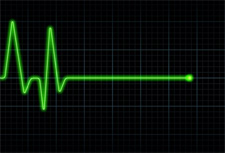 We all know what a problem presenteeism is; Workers, unwilling to take sick days, show up at the office, spreading their germs.
It's sharing, not caring.
I want to talk about something that is less common but a problem nevertheless. People who show up to work sick – very sick – and in the process, make everyone else around them terribly uncomfortable.
We're not talking about the common cold, flu or poison ivy. I'm speaking of serious stuff. Life-thretening type stuff.
We received an e-mail about a high-level employee at a company who is ill. He's recently missed a lot of work, and according to the reader, is visibly medicated. The sickness is so intense that on occasion, the boss will double over in pain, lose his balance or just close his eyes in sheer misery.
Despite these public displays of discomfort, the boss has never addressed the illness to workers, leading people to ignore it entirely. Not because they don't care, but because it appears to be what he wants.
Is it safe to assume that since he's never brought it up that the office gang is doing the right thing by pretending everything is peachy keen?
The writer of the e-mail (whose anonymity request we are honoring) says the following:
Part of me feels bad and wants to help. Part of me just wants to crack the case of the mystery illness. Part of me is tired of having to feel uncomfortable at work.
I understand that many people want – no need – to work through health problems in order to maintain a semblance of normalcy. However, what's a worker to do if it gets to the point that an entire staff is distracted and upset?
Legally, can an employer insist a sick employee stay home, while continuing to pay them? Also, if you are upset by a situation like this, do you have any right to approach upper-management?
Alright gang, what do you think? Today I'm leaning on you for some thoughts and answers.