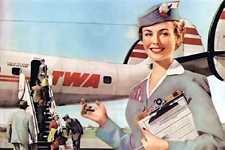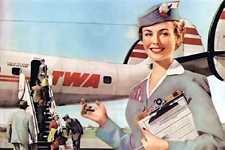 I recently purchased a vintage employee handbook from the now defunct Trans World Airlines (TWA). Thumbing through it, secretly hoping to find some ridiculously outdated and outlandish personnel policy, I uncovered what I think is a pretty neat perk: The TWA Suggestion Plan.
The benefit made employees eligible for cash rewards (over $5,000) if their suggestion was adopted and helped make the company money. Folks also won awards if their suggestion had an "intangible value" to the company. That's some serious money in 1965!
Now I can only speak from my experience, which to this point has been: Share an idea // make the company money // get no reward // get no credit. Perhaps it's just the media industry where companies feel your mediocre salary also gives them ownership of your ideas.
Check out the vintage handbook excerpt below.
If your company has a "suggestion plan," we'd love to hear about it.
What are your thoughts? Should companies reward employees for helping them make more money? Or should it be just part of your job?