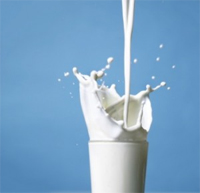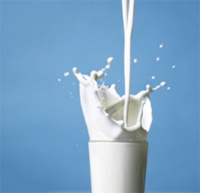 What's your favorite "silent" work perk? I'm talking about that quiet little extra that you most likely are taking for granted. For example, at my office, we always have milk.
Every kind. Ice cold. Always fresh.
For years I have enjoyed this privilege without ever thanking the cow…my employer…or the maintenance worker who neatly restocks the fridge on a daily basis. Yet everyday at 11 when I absentmindedly pour my bowl of cereal (Crispix, if you must know), there is always liquid dairy dutifully waiting on standby to compliment my third breakfast of the day (more on my multiple work meals in the coming weeks; subscribe now).
Last week, with the dim light of the refrigerator glowing, it finally occurred to me after three years as a milk mooch, that I have my employer to thank for my daily calcium fix.
Our employee handbooks list of all of the benefits the company provides – days off, health plans, flex-time, and so on – but nowhere in mine will you find "free milk."
So take a brief time out and give it some thought: What is your favorite unofficial work perk? I guarantee there's one right in front of your face, you just need the clarity to see it.