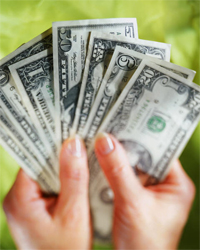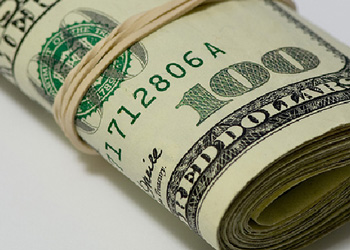 How to get a raise is one of the most difficult questions employees have to answer during their careers. After all, shouldn't our bosses offer us raises because of our hard work and stellar performances? Well, most bosses prefer to pinch pennies. In fact, many managers handle a nickel as if it is a manhole cover. Asking for a raise during performance reviews or after robust quarters typically leads down a dead-end street. This means you need to use secret tactics to get a raise. We're not talking about sneaky, underhanded tactics, but proven, less known tactics that help you see a bump in pay.
References…They're Not Just for Job Searches
You most likely got your current job because of the professional references your boss received during the hiring process. Sure, interview performance goes a long way towards determining your future, but positive references from former employers pave the way to job offers. You should use the same mindset for getting a raise. Find other managers in the organization who agree to speak on your behalf. Advocates promote your value to the company in informal settings, such as over lunch at the office cafeteria. Not only does your boss see an objective third party endorsement of your professional acumen, he or she may worry that you want to transfer to another department.
Your Boss Wants to Look Great, So Make it Happen
Your on-the-job performance can help your boss appear as a strong leader who makes bold decisions during crunch time. By getting your boss promoted, you build the professional rapport required to get a raise. This secret tactic how to get a raise often goes unnoticed by employees, who often think of themselves before anyone else in the organization. However, by taking care of your boss, you take care of your pay raise.
Be the Go to Person for Tasks Nobody Else Wants to Do
Every job has some type of responsibility that makes employees cringe. From organizing office parties to planning outings, most employees prefer to eschew extra responsibilities and enjoy work-free weekends. One of the best secret tactics to get a raise involves raising your hand whenever your boss requests someone to volunteer for a thankless task. Volunteering for the dirty work demonstrates you are a team player. However, don't raise your hand every time to volunteer. Most managers don't consider brown nosing as one of the characteristics of an employee who wants a raise.
Doing More in Less Time
Managers typically reward highly productive employees who produce more quality work in less time. Since productivity drives the bottom line, most managers enjoy spreading the profits earned by more revenue and fewer costs. Ask for more work and make sure the work you produce exceeds the standards set by your boss. If you perform very well and take on value-added projects outside of your job description, you won't have to ask for a raise during your next performance review.
The tight job market makes using secret tactics how to get a raise an important part of your salary negotiating strategy. Just remember to keep it ethical and transparent.