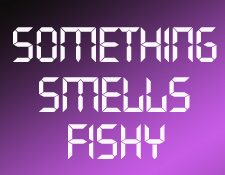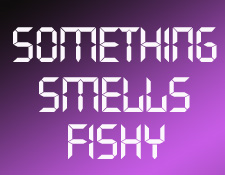 The latest scamish-looking job posting to hit the Jobacle inbox:
From: Paulette MOORE
morrishyvimituk267@hotmail.com
DGA Corporation offers rich, new consumer experiences that meet consumers' desire for wellness and pleasure, starting from our consumer insights and guided by our brand promise of "Sense and Simplicity". We are a highly consumer driven organization looking at the individual's interests in terms of their Space, their Mind, their Body, and their Appearance.

Great opportunity for you at an intercontinental company DGA Corp., seeking a responsible individuals. Our company need US pang a responsible individuals to become professionals in processing packages with digital equipment and documents. SERVICE MANAGER: You will be processing incoming packages with digital equipment (or documents).
This is a full-time stay-at-home job for people who don't have opportunity to work in office and like to have some extra-cash for their needs. Anyhow we need workers of maturity age, basic users of PC and MS Office (Word, Excel, PowerPoint, Access), who have prior Internet connection, graduators of a high-school
We offer $50.00 for every incoming package we cover all the shipping expenses, major-medical insurance and dental insurance are guaranteed.
You don't have to make any sort of investments. All you need to do is to fill out the Registration Form carefully and send it to emmara82rffg@earthlink.net Our HR manager will contact you by the phone within two-three business days.
The Registration Form:

1. First Name:
2. Last Name:
3. State/Province:
4. Country:
5. Home Phone:
6. Cell Phone:

The cornerstone of our organization is the dedication and integrity demonstrated by our employees. We value our human resources as the major driving force of the business. Thus, our employees are provided with the best available resources to encourage professional and personal growth.
HR Department.
DGA Corp.